Nov 16th, 2021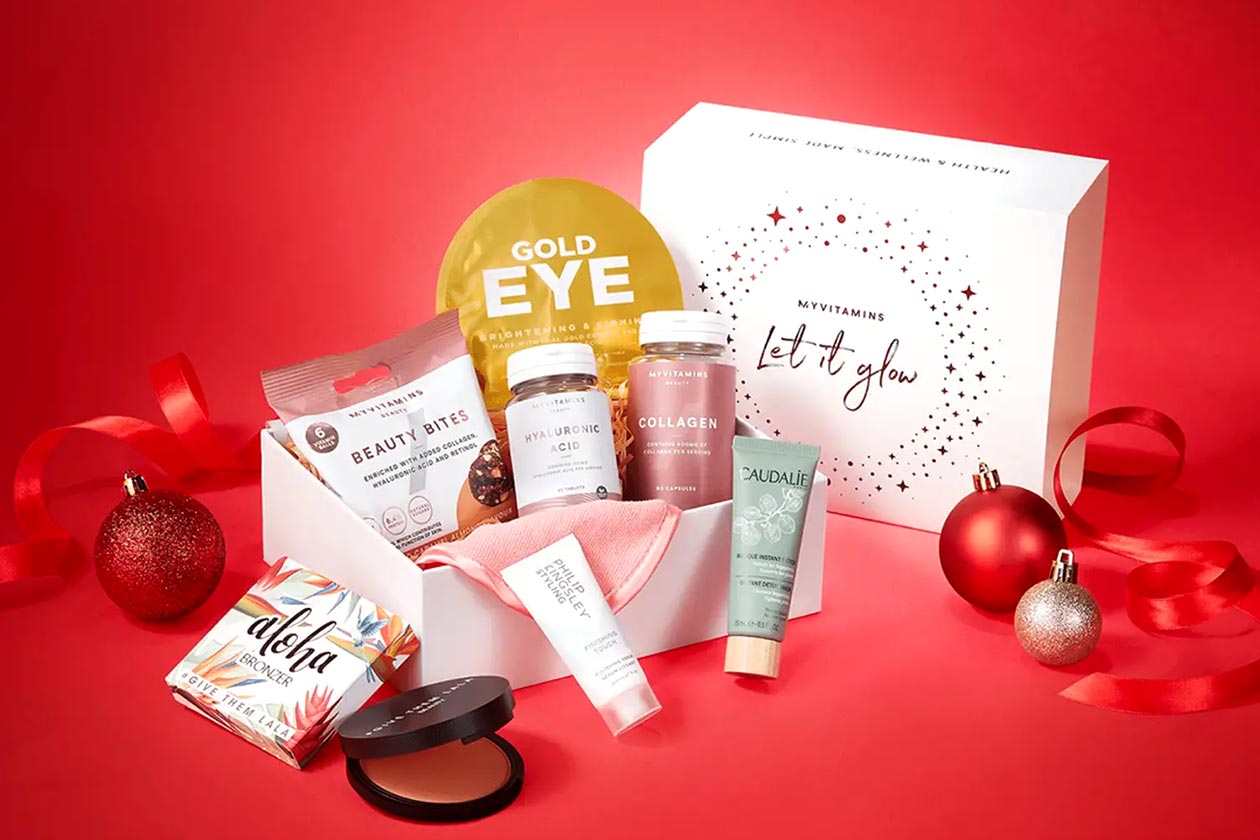 If you're stuck for a gift for the fitness or supplement enthusiast in your life, Myprotein has put together some for this very situation with its series of special edition Christmas Boxes. They are bundles packed full of sample-size products connected to a specific theme, giving the receiver a chance to try a selection of supplements, snacks, and more from Myprotein.
There are two sports nutrition-specific Christmas Boxes with the Vegan Christmas Sample Box and Vegan Christmas Snack Box. The former is a box of plant-based supplements such as Clear Vegan Protein and Pea Protein Isolate, while the latter is full of vegan-friendly snacks such as the brand's Myvegan Baked Cookie and the high-protein Myvegan Carb Crusher.
There are two other Christmas Boxes from Myprotein, which aren't entirely from the supplement company. There is the Skincare Christmas Gift Box with products from Vitamasques and Phillip Kingsley as well as Myprotein. The other one is the Relaxation Christmas Box featuring related products from This Works and AHAVA alongside health and wellness items from Myprotein.
If you're looking at the sports nutrition-style bundles, Myprotein's Vegan Christmas Sample and Vegan Christmas Snack Boxes are the cheaper two at £23.99 (29.61 USD) and £21.99 (32.30 USD), respectively. The collaboration products, the Skincare Christmas Gift and Relaxation Christmas Boxes, are a lot more expensive by almost three times at £59.99 (80.77 USD) each.