Only two months ago, Raw Nutrition's co-owner and two-time Mr. Olympia Classic champion Chris Bumstead teamed up with the brand for his own series of supplements. They put together the same two types of products as Bumstead had with his previous brand, Jacked Factory, in a premium pre-workout named Thavage and the whey isolate protein powder ISO-Protein.
Raw Nutrition and Chris Bumstead have now re-released the CBUM Series Thavage pre-workout with a couple of tweaks that are well worth highlighting. The supplement was already pretty packed out, featuring reliable ingredients at effective dosages, including 6g of pure citrulline for pumps, beta-alanine to support performance, alpha-GPC for focus, and caffeine for energy.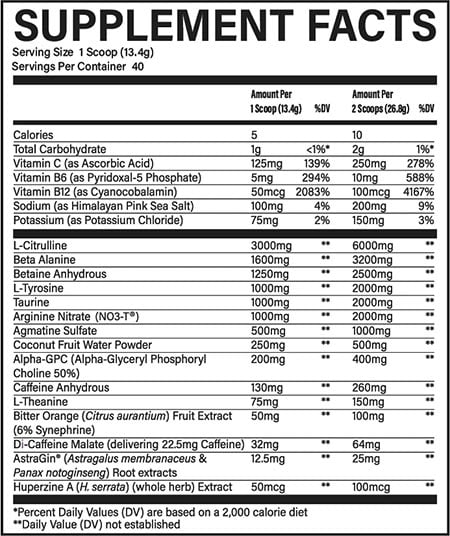 The new and improved Thavage pre-workout no longer includes its original 3g of creatine monohydrate, or its 2g of GlycerSize branded glycerol. In place of those two, Raw Nutrition and Chris Bumstead have doubled the dose of tyrosine to 2g to enhance mental focus. They've also added the premium and powerful pump ingredient NO3-T arginine nitrate at a solid 2g.
The handful of changes Raw Nutrition and Chris Bumstead have made to the CBUM Series Thavage pre-workout should easily result in better mental focus and pumps. The majority of the top-rated pump pre-workouts out there have some sort of nitrate ingredient in there, so as mentioned, you can expect even stronger pumps in the second version of Thavage.
Despite the tweaks and changes, the price of Raw Nutrition and Chris Bumstead's reformulated Thavage pre-workout through the brand's online store, has remained the same. That is $49.99 for a tub of 20 full servings, but if you purchase within the next few days, you can get in on Raw's Black Friday sale where the coupon "BLACKFRIDAY" discounts Thavage to $40.