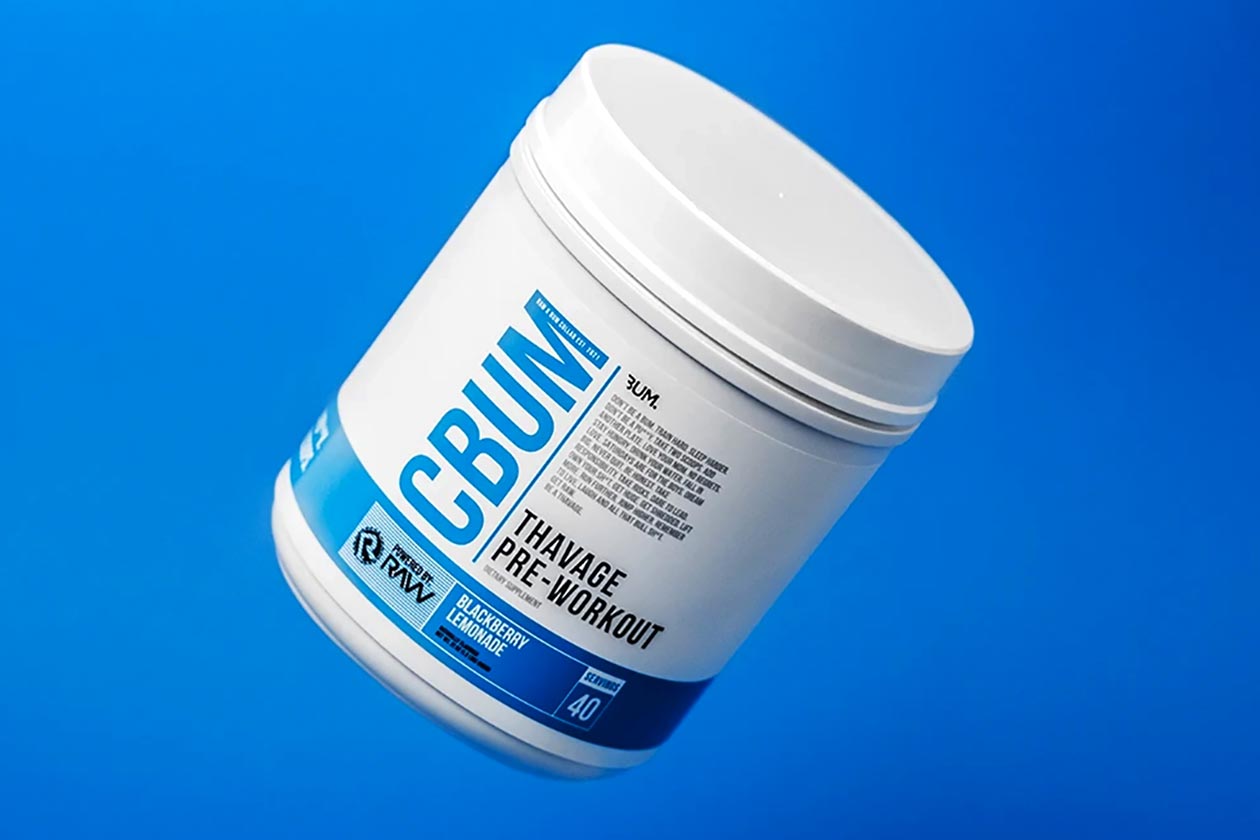 The stimulant-powered Thavage Pre-Workout from Chris Bumstead's all-new CBUM Series of supplements under Raw Nutrition is now available for purchase through the brand's online store. The product comes in at $49.99 for a tub of 20 full servings or 20 regular servings, making it the most expensive stimulant pre-workout from Raw, sitting just $1 above Raw Pre.
Chris Bumstead promised an intense experience with his Raw Nutrition Thavage Pre-Workout, and looking at the formula on paper; it does indeed feature some solid dosages. The blend of ingredients Bumstead and his brand have brought together cover you for all of the core pre-workout benefits, including increased energy, mental focus, pumps, and performance.
We've added the facts panel for the Thavage Pre-Workout in the image below, and as mentioned, it has some well-dosed highlights. To support performance, you get the usual 3.2g of beta-alanine, 2g of taurine, a mild 3g of creatine monohydrate, and 2.5g of betaine. Then for pumps, Chris Bumstead and Raw Nutrition have thrown in 2g of GlycerSize glycerol, a gram of agmatine, and a sizeable 6g of pure citrulline.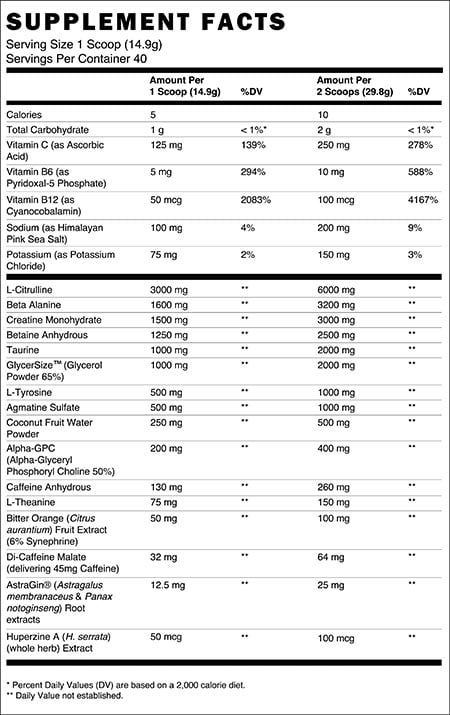 Most of the other ingredients in Raw Nutrition's CBUM Series Thavage Pre-Workout are there to increase and enhance energy and focus, although the stimulant profile doesn't seem as intense as the brand's fat burner Ignite. There is 400mg of alpha-GPC, 100mcg of huperzine a, 100mg of bitter orange, and a precise 305mg of caffeine from two sources.
Chris Bumstead and Raw Nutrition's Thavage Pre-Workout looks like a strong all-around supplement, full of reliable ingredients and respectable dosages, and making for a great start to the Raw CBUM Series. Once again, Thavage is available for purchase starting today from the brand's online store at $49.99 in Blackberry Lemonade and Rocket Candy flavors.