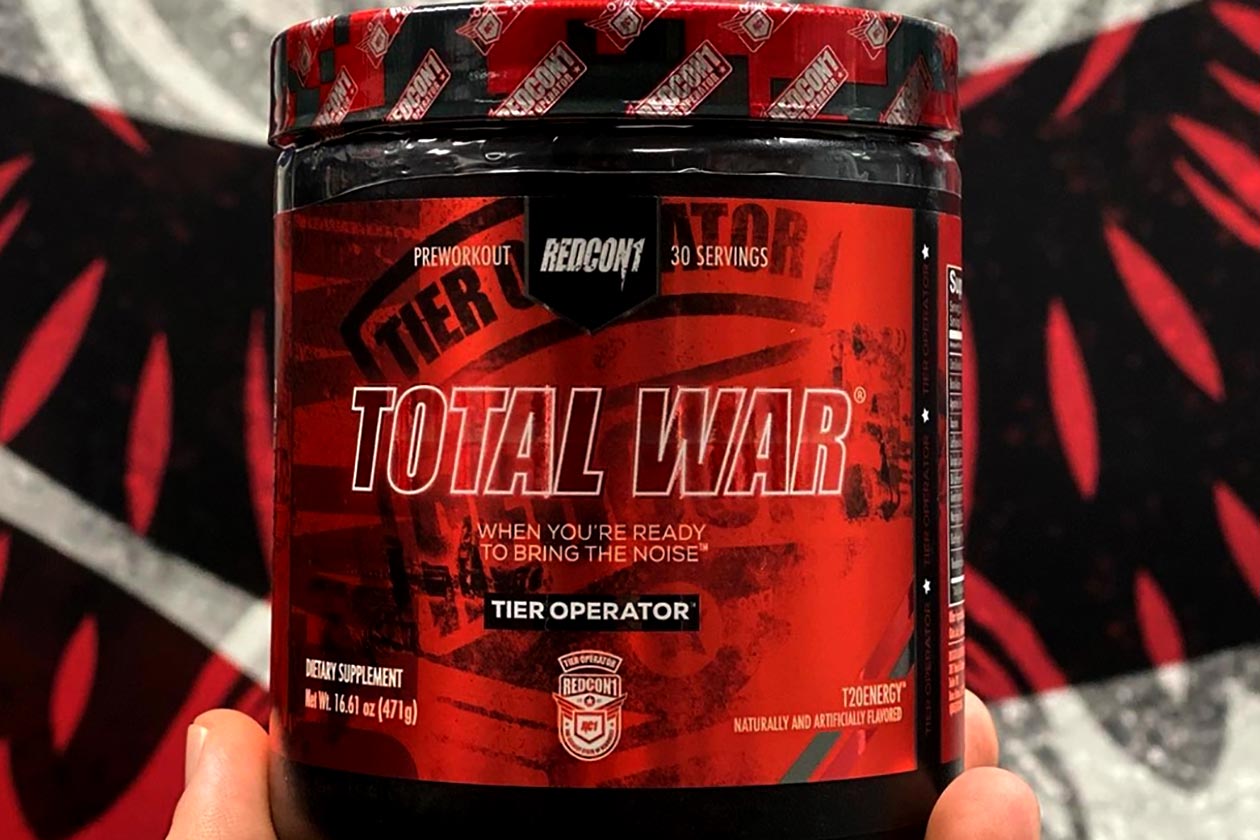 If you're a fan of Redcon1 and like to collect its mountain of flavors and special edition versions of its flagship pre-workout Total War, there is another one on the way, and it is a bit different. The upcoming flavor of the two-time Brand Of The year's pre-workout is actually an exclusive, although it's not exclusive to any sort of supplement store or retailer.
T20Energy is the latest flavor creation from Redcon1 for Total War, and it has been up together specifically for the brand's popular Tier Operator ambassador program. It is a system where you need to apply, and if accepted, you get a coupon code to share and promote to your own fans and followers to earn supplements, clothing, commission, and more.
As mentioned, Redcon1's T20Energy Total War has been produced exclusively for the almost 10,000 members of its Tier Operator program, so if you want to get your hands on this one, you need to be a part of it. We have no idea what T20Energy is meant to taste like, although the brand has, of course, given it a unique Tier Operator-themed design.