Nov 19th, 2021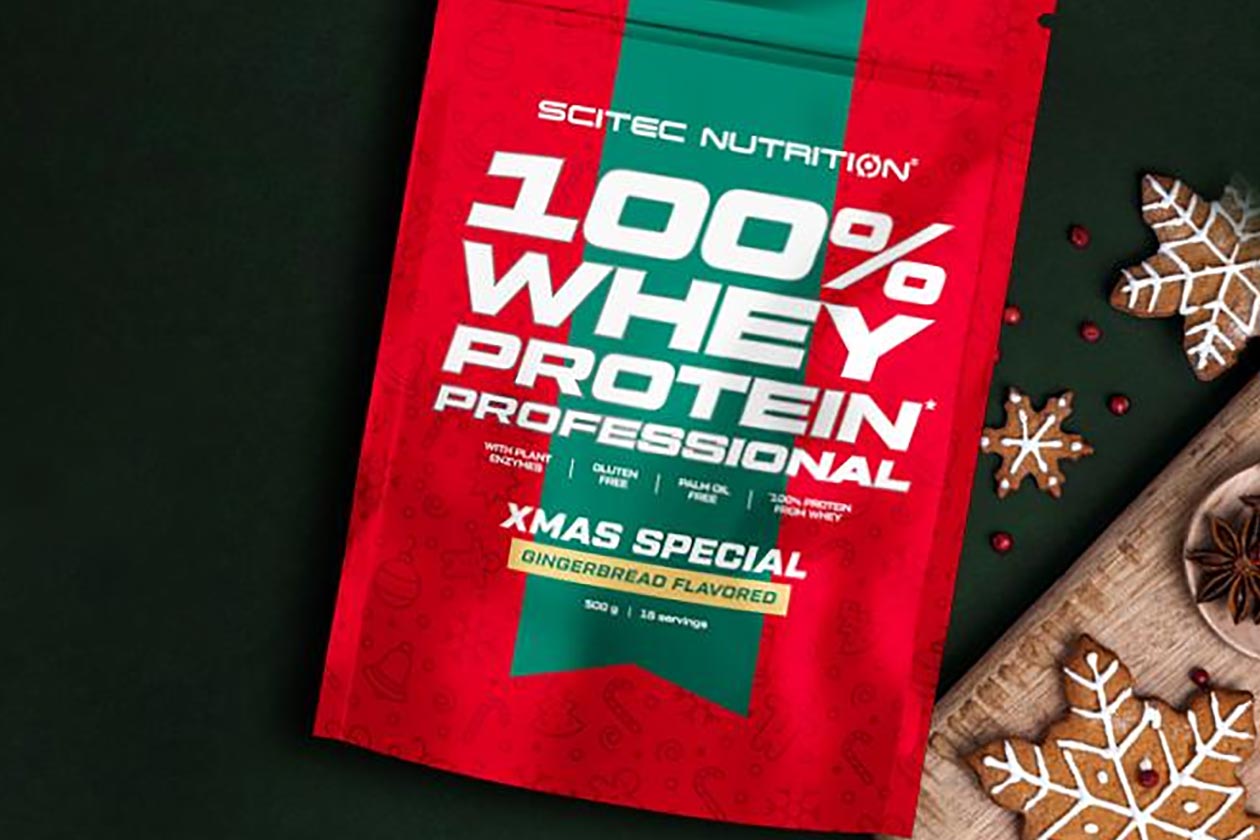 Major European supplement company Scitec Nutrition has followed in the footsteps of many other brands from the US and its own continent and put together a special edition product for the holiday season. The long-running brand has taken a classic Christmas treat and turned it into a flavor of one of its many protein powders in the more popular Whey Protein Professional.
Scitec Nutrition's red-colored Whey Protein Professional is a blend-style formula packing 22g of protein per serving from a blend of whey concentrate and isolate. The limited-edition flavor the brand has created for the season of giving is a classic Gingerbread, still powered by that whey-based formula and infused with the enzymes papain and bromelain to support digestion.
Scitec Nutrition's Gingerbread Whey Protein Professional is currently out and available in the UK and Europe, and it appears to only come in the supplement's smaller 500g bag packing a total of 16 servings.