Nov 19th, 2021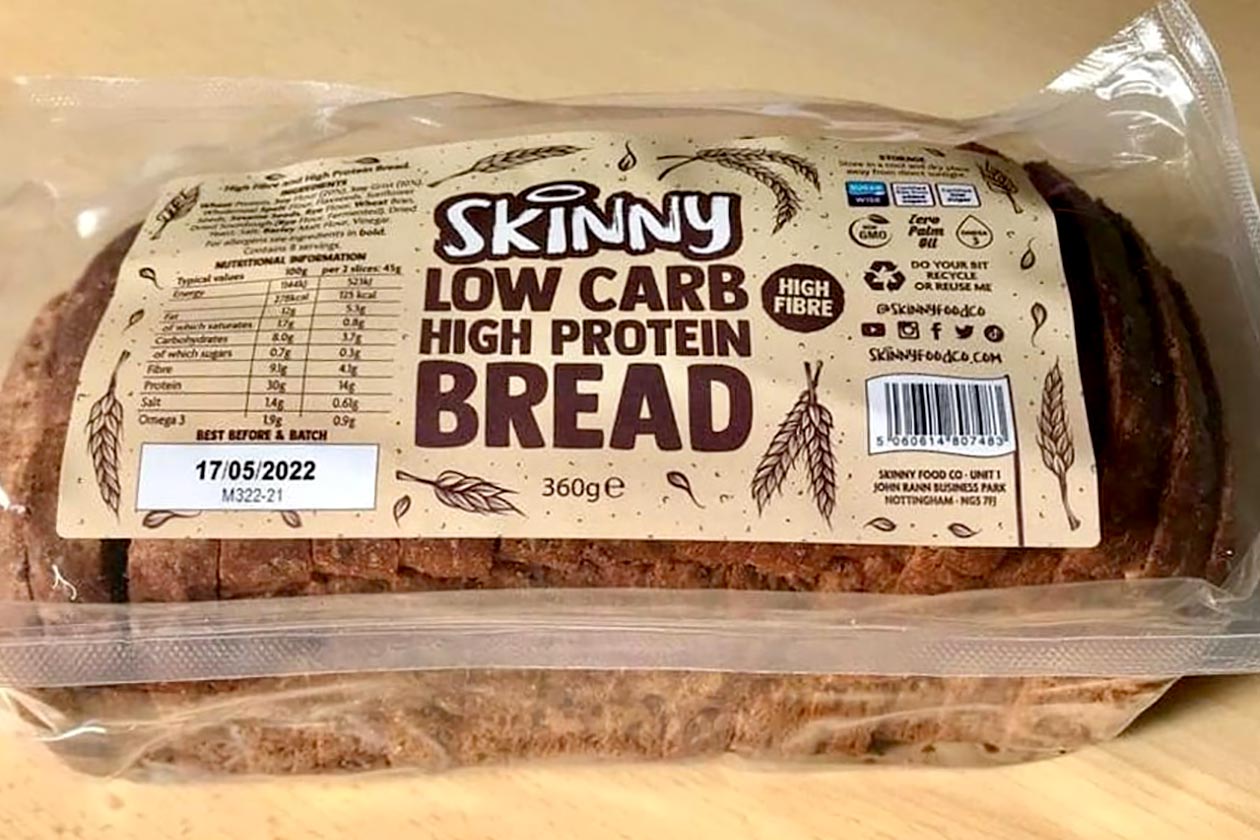 The Skinny Food Co has put together and teased a lot of creative, functional products this year, many of those getting some solid attention from our readers due to how unique they are. The UK-based brand has shared another one of those intriguing new items this week with a healthy, high-protein, and low-carbohydrate spin on a type of food that is typically the opposite.
Skinny Bread is an all-new product coming soon from The Skinny Food Co, featuring a high 14g of protein in two slices and an incredibly impressive 3.7g of carbohydrates. The fat is also reasonably low at 5.3g, giving you a calorie count of 125, and do keep in mind; these numbers are based on two slices, so simply half them to 7g of protein and 62 calories for a single piece.
We're not sure when The Skinny Food Co plans on launching its Skinny Low Carb High Protein Bread, although we have to imagine it'll be a hit with fans. The brand is known for bringing healthy twists to familiar foods and snacks, and with Skinny Bread being such a mainstream sort of food, its massive and growing fanbase will likely eat it up as soon as it arrives.