Nov 22nd, 2021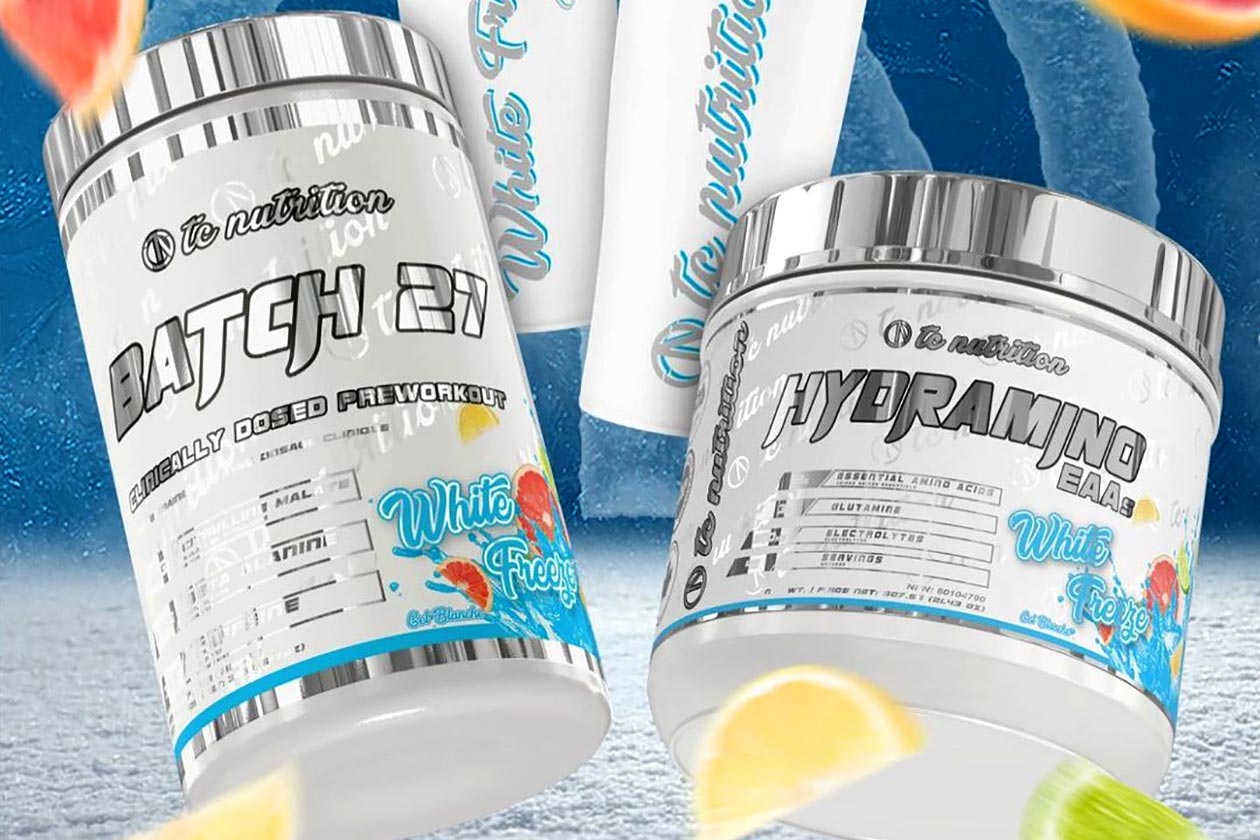 Today, in its home country of Canada, TC Nutrition is launching a fresh new flavor series involving two of its supplements, similar to last year's Miami Vice family, although that involved three products. The brand has also given the flavor its own individual label design that's consistent across both of the supplements, once again, similar to the Miami Vice Series.
The products TC Nutrition has decided to give the special edition flavor are its premier pre-workout Batch 27 and the recovery-supporting EAA formula Hydramino EAAs. As for what the flavor actually is, it's called White Freeze, which, judging by the graphics and images the brand is using to promote it, is a citrusy combination of lemon, lime, and blood orange.
As mentioned, TC Nutrition is releasing its White Freeze Batch 27 and Hydramino today through its online store, where the pre-workout will cost you $49.99 (39.55 USD) a tub and $44.99 (35.59 USD) for the amino.