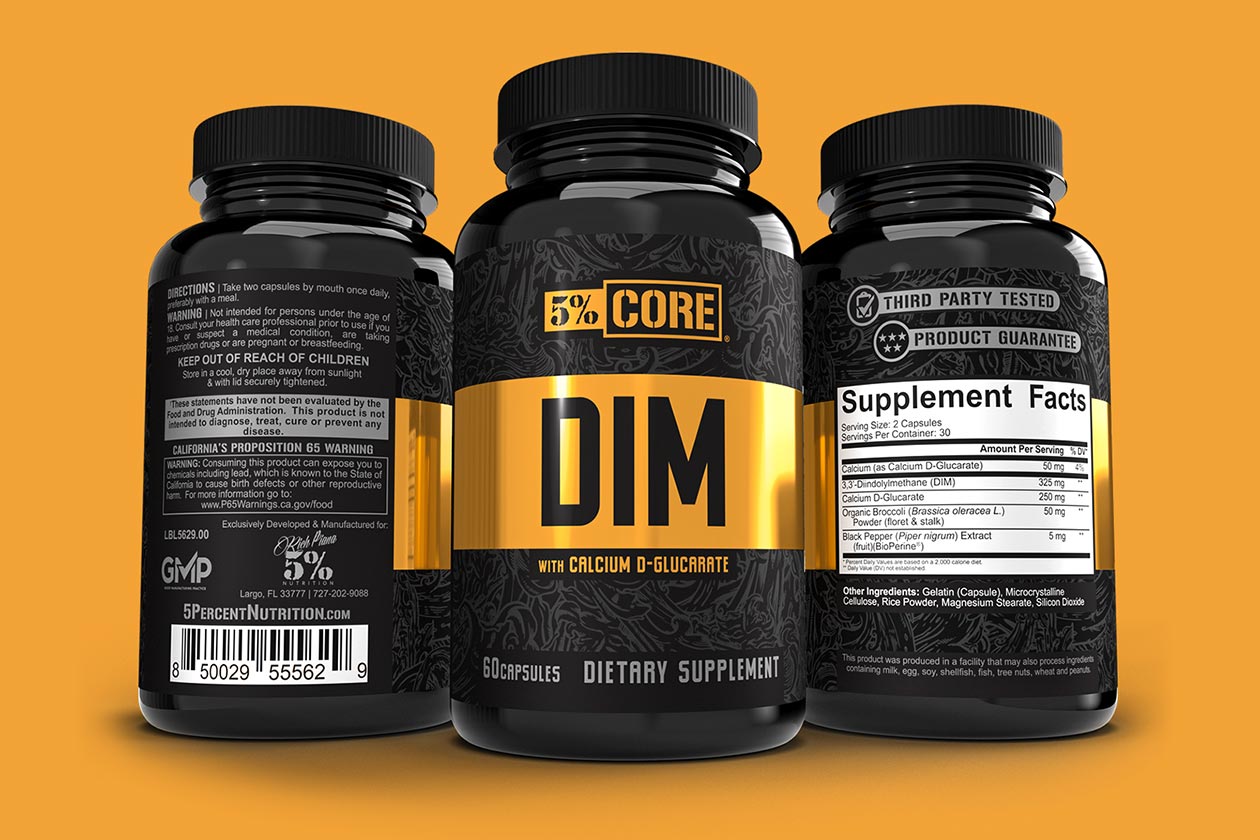 5% Nutrition's Core Series is a collection of simple and straightforward supplements, all branded slightly differently from the brand's more advanced products. The series debuted with six basic-style supplements, including Citrulline 3000, ZMA, Glutamine 5000, Vitamin C 1000, and the complex two of the family featuring more than a single ingredient in Energy and Nootropic.
The Core Series from 5% Nutrition launched earlier this year, and this week we've got the first addition to the family with another somewhat more complex offering named DIM. The product does have its title ingredient at 325mg per serving alongside 250mg of calcium d-glucarate, 50mg of broccoli powder, and 5mg of BioPerine to support and regulate healthy estrogen levels.
5% Nutrition's simply named DIM, under its Core Series, is available from its online store with a cost-effective price to match its quick set of ingredients at $26.99 for a bottle of 30 servings.