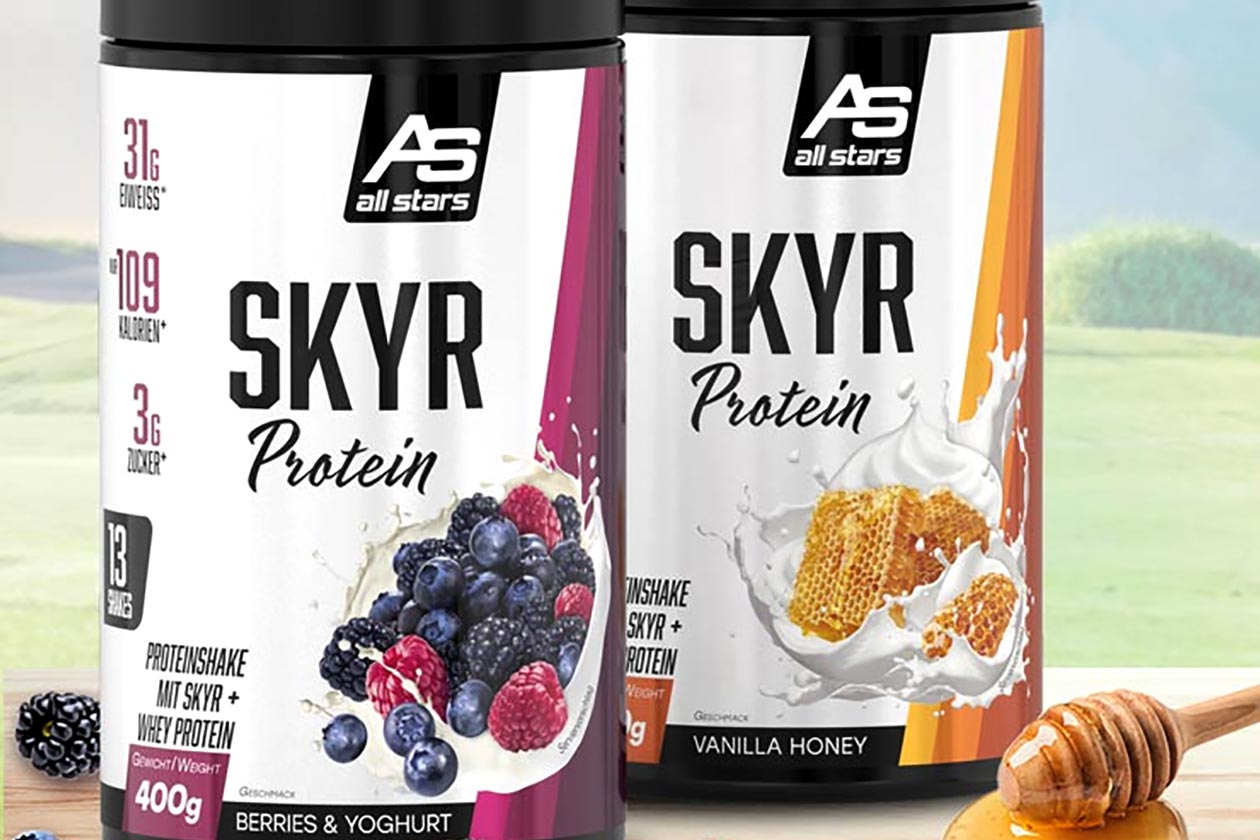 Skyr is a dairy product from Iceland similar to yogurt, although it's slightly thicker and creamier and is known for its high-protein, low-fat nutrition profile. Popular German brand All Stars has now come out with what it claims to be the first-ever skyr protein powder combining whey concentrate and traditional Nordic skyr for a one-of-a-kind protein supplement.
All Stars' simply named Skyr Protein packs 21g of protein per serving from its blend of whey concentrate and skyr cream cheese powder alongside 3.2g of carbohydrates with 3g of that sugar, 1.3g of fat, and 109 calories. The product, of course, promises a creamy consistency and is suggested to be used for baking, porridge, or mixed in a bottle as a classic protein shake.
This is the first time we've seen a brand incorporate skyr into a protein powder, and it certainly helps All Stars Skyr Protein stand out in the fairly predictable and saturated protein category. The supplement is available first through the brand's online store in Berries & Yogurt and Vanilla Honey flavors at a very reasonable price of €15.99 (18.04 USD) for a tub of 13 servings.