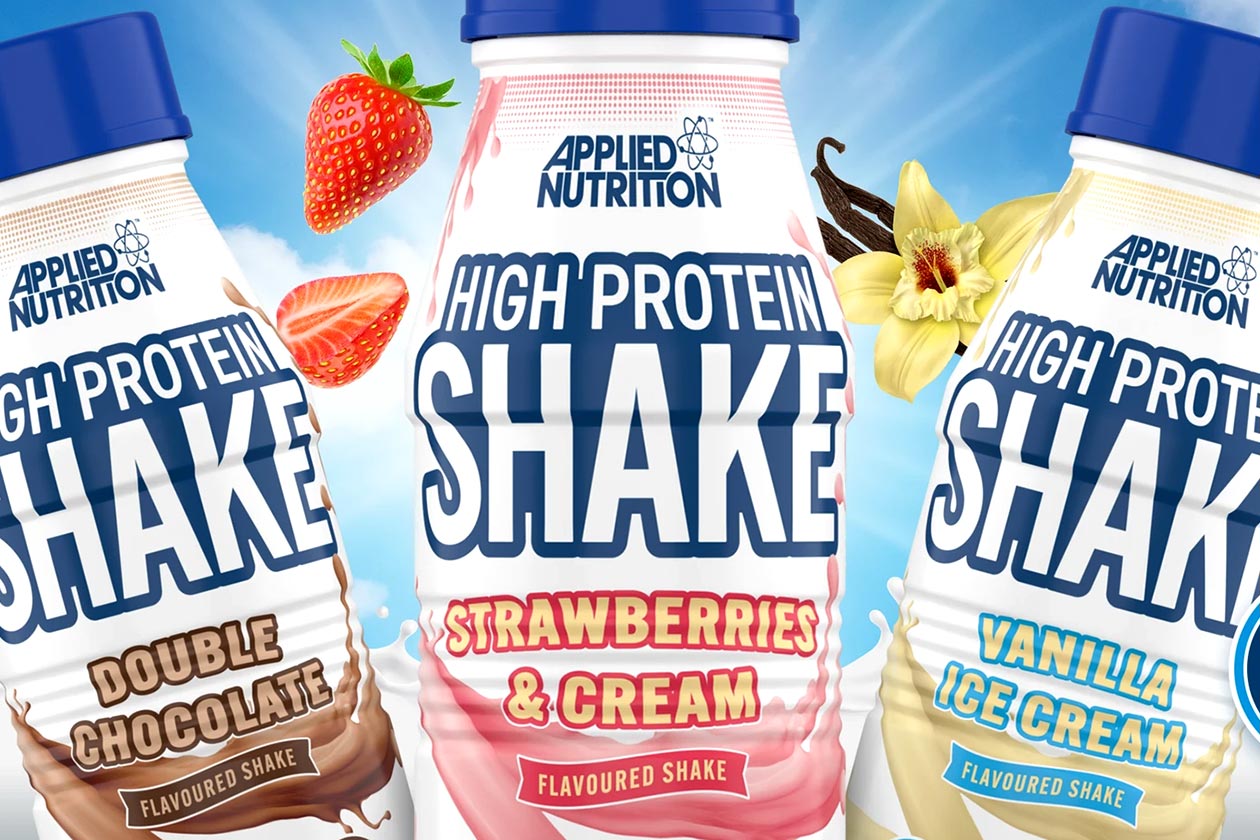 Applied Nutrition has certainly been one of the harder working international supplement companies this year, coming out with several significant and successful releases. With the New Year right around the corner, the ever-expanding UK brand has managed to sneak one last prominent product into 2021 with its first-ever on-the-go premixed protein shake.
High Protein Shake is Applied Nutrition's protein-packed RTD, providing a solid 42g of protein in every 500ml bottle. The beverage is powered by a milk protein concentrate and skimmed milk, giving it a smooth and creamy experience while still giving you that high 42g of protein. Its other macros are 17g of carbohydrates, only half a gram of fat, and 240 calories.
Considering how much protein Applied Nutrition has squeezed into High Protein Shake, the other macros are pretty reasonable, and knowing the brand, they'll be more than worth the taste. The product comes in three traditional flavors with Double Chocolate, Vanilla Ice Cream, and Strawberries & Cream, and it's available direct at £19.99 (26.52 USD) for eight bottles.