Dec 7th, 2021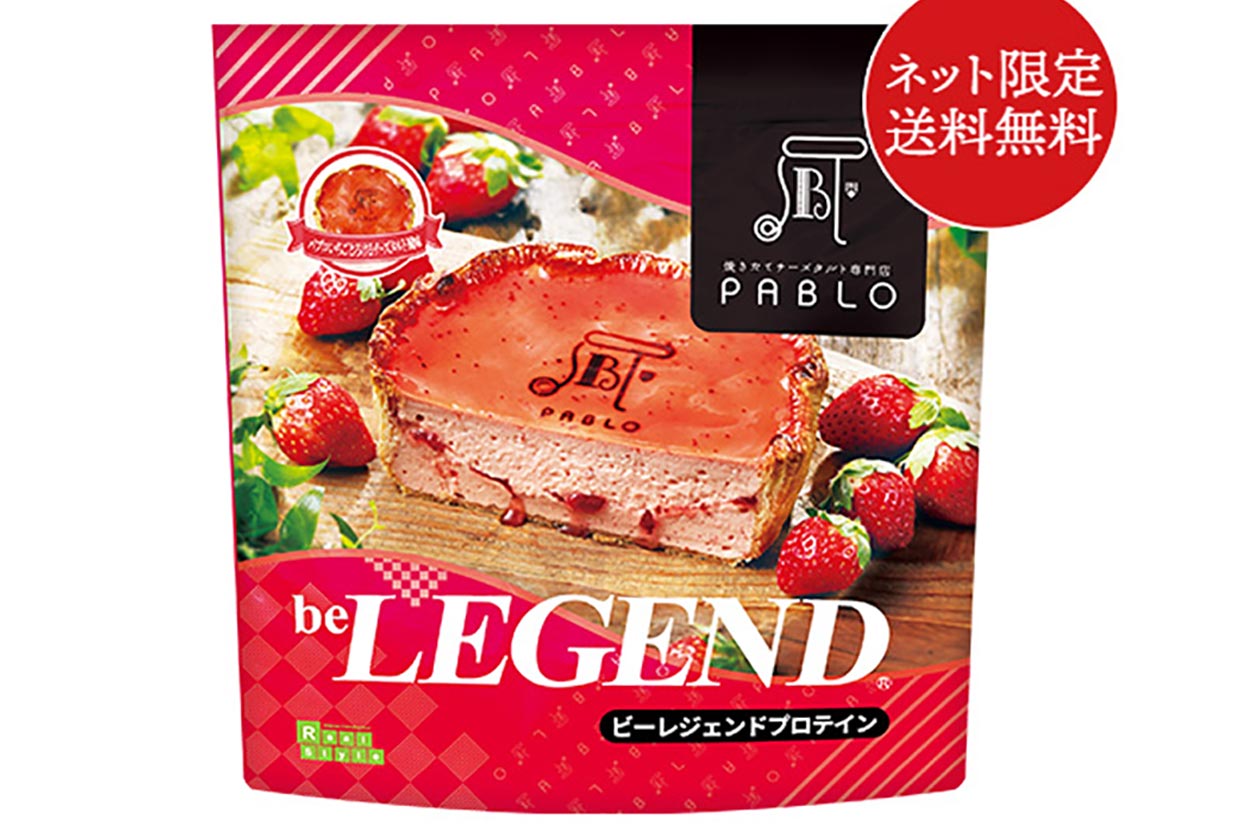 Earlier this year, Japanese brand Be Legend did a different kind of collaboration, not partnering with a character or pop culture icon but an actual food company in its home country. The brand came together with the specialty bakery Pablo to create a flavor of its whey-based protein powder based on Pablo's famous cheese tart, and it is made with the same apricot jam as the tart itself.
To close out the year, Be Legend has partnered with the bakery Pablo once again, and while it is for another cheese tart flavor, it is not the same cheese tart as the last one. The brand's second Pablo collaboration is Pablo's Strawberry and Cheese Tart, featuring a rich cream cheese flavor similar to the original, although this time around, there is an infusion of refreshing and sweet strawberry.
Be Legend is launching its Pablo's Strawberry and Cheese Tart protein powder in about two weeks on Monday the 20th of this month, in Japan, and the product will only be available for a limited time. You'll be able to grab it first from its retail partner Real Style in the usual 1kg bag priced at ¥3,980 (35 USD) with 20g of protein per serving, low fat and carbohydrates, and 128 calories.