Dec 22nd, 2021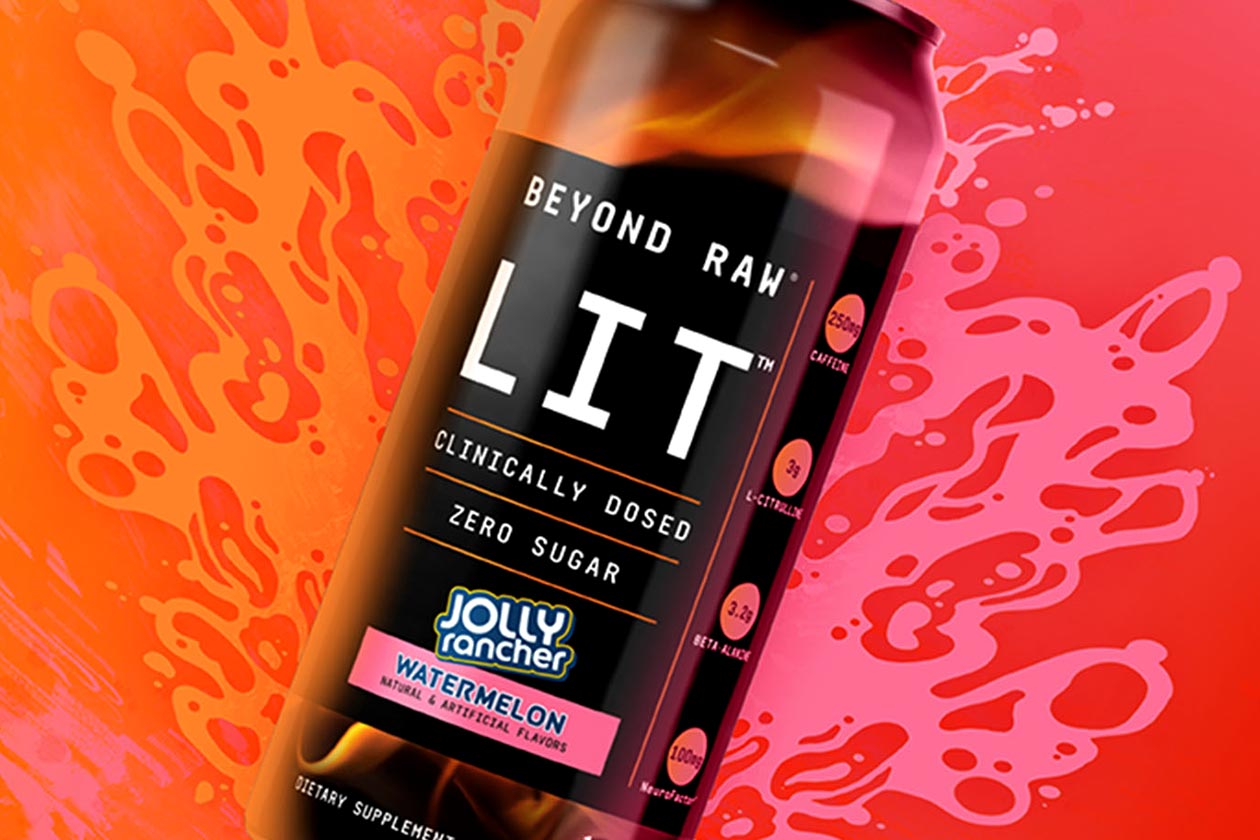 The reputable GNC-exclusive supplement company Beyond Raw is running an absolutely unmissable sale right now on its well-formulated and delicious energy drink, Lit On-The-Go. The promotion only applies to its authentic candy collaboration flavors in Jolly Rancher Blue Raspberry, Jolly Rancher Watermelon, and Jolly Rancher Green Apple.
The deal Beyond Raw has available is running right up until New Year's Eve, and as mentioned, it is not one you're going to want to miss if you're a fan of the brand or just energy drinks in general. Instead of paying the usual $29.99 for a case of 12 cans of Lit On-The-Go, GNC has what is essentially a blowout sale dropping the product down to $12.
That does indeed work out to exactly $1 a can of Beyond Raw's Lit On-The-Go, with the only catch being that you're limited to one case per order through gnc.com. That limit does, fortunately, apply to each of the three authentic Jolly Rancher flavors individually, so you can get a case of each in a single order giving you 36 cans at that dollar a can.