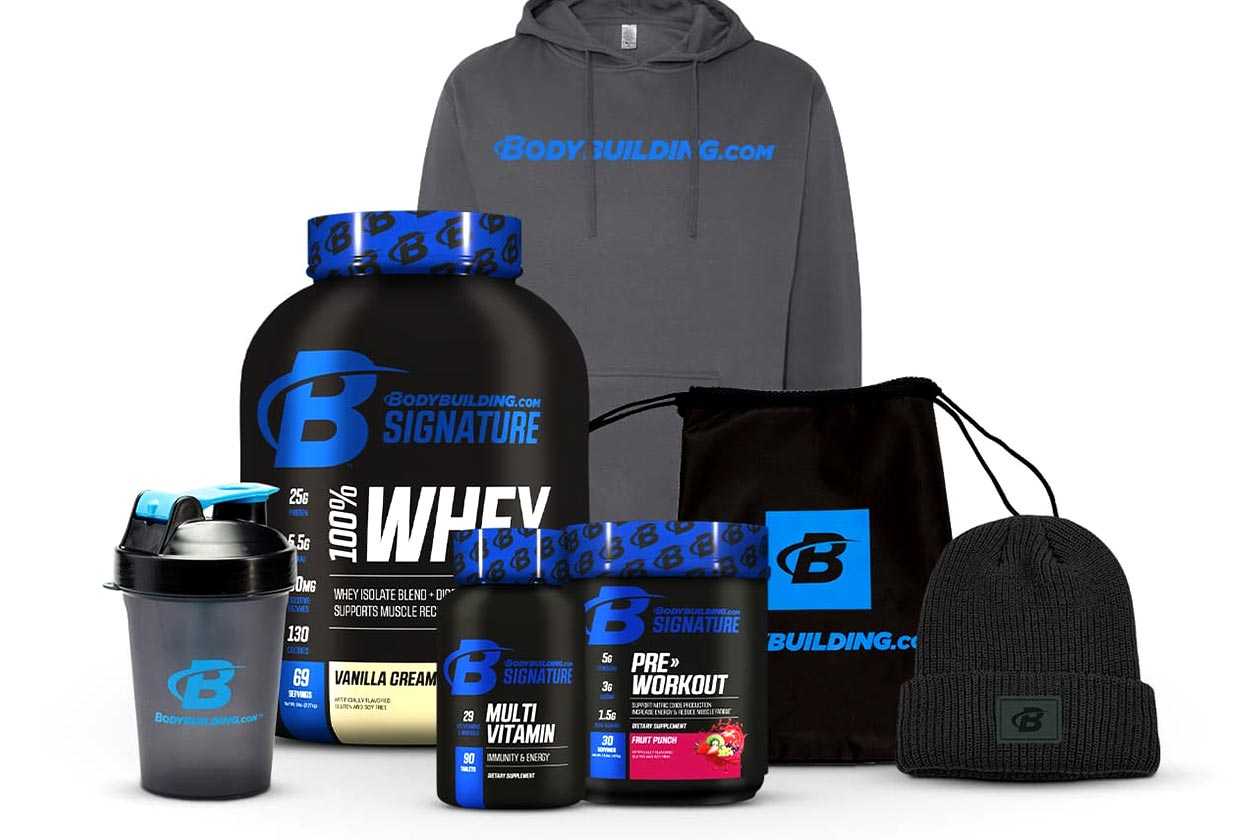 Bodybuilding.com's house brand Bodybuilding.com Signature has recently undergone a bit of a makeover, with several of its original supplements now sporting a much more modern label design. You can get a good look at the rebranded lineup in the image above, where Bodybuilding.com has swapped its white and light blue for a darker black and royal blue.
The new design of Bodybuilding.com Signature definitely has a bit more pop to it with the flavored products also now featuring an actual flavor graphic, mixing in a bit of color with that black and blue. Over on the retailer's online store, there are still a few supplements not featuring the rebrand, which could mean it has not been expanded across to them yet.
There are several new stacks from Bodybuilding.com Signature now available at Bodybuilding.com, including many of the updated products such as the Build Your Fitness Starter Pack. That takes care of you before and after your workout with a pre-workout and protein powder, a multivitamin for general health, and some apparel and accessories for $149.