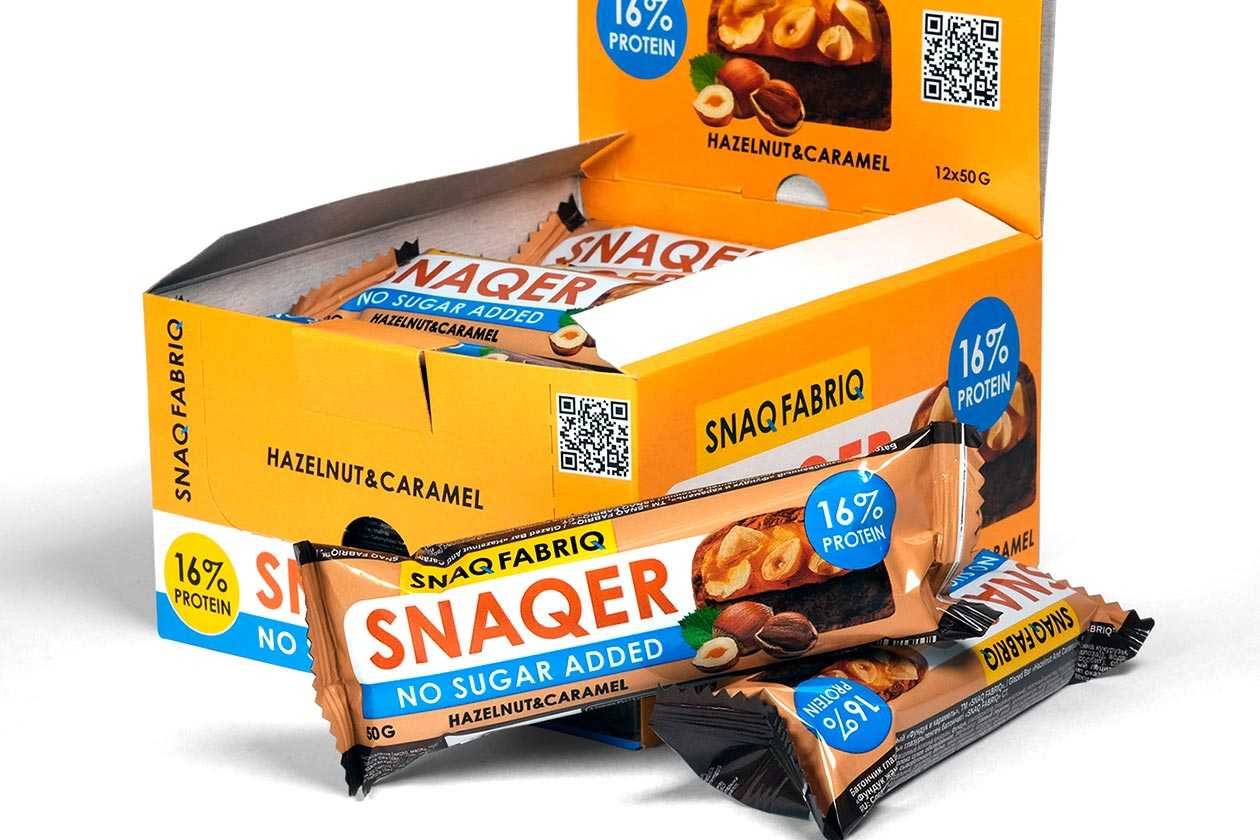 Snaqer is the Snickers-like candy bar-style protein bar from Bombbar's Snaq Fabriq line of functional foods and healthy treats packing 10g of protein per bar and no sugar. It is both the build of Snaqer and its various flavors that give it that Snickers feel, although the Russian brand has just dropped more options for the product featuring a mix of flavors different from that combination of chocolate, caramel, and peanuts.
Bombbar has two additions to its Snaq Fabriq Snaqer protein bar, giving it an actual menu instead of that standalone Snickers experience. Both of the options have caramel as a crucial part of their overall flavor with Hazelnuts and Caramel, and Pistachio and Caramel. The macros are different but similar to Snaqer's original option packing 8 to 9g of protein, 17g of fat, only 4g of carbohydrates, and 225 to 227 calories.
As always, the place to go to get your hands on the latest from Bombbar or any of its sub-brands, before anywhere else, is its own online store at bombbar.ru. Through there, you can pick up the new Hazelnuts and Caramel, and Pistachio and Caramel Snaqer protein bars for the same as Peanuts and Caramel at a very competitive 780₽ (10.57 USD) for a box of 12 bars.