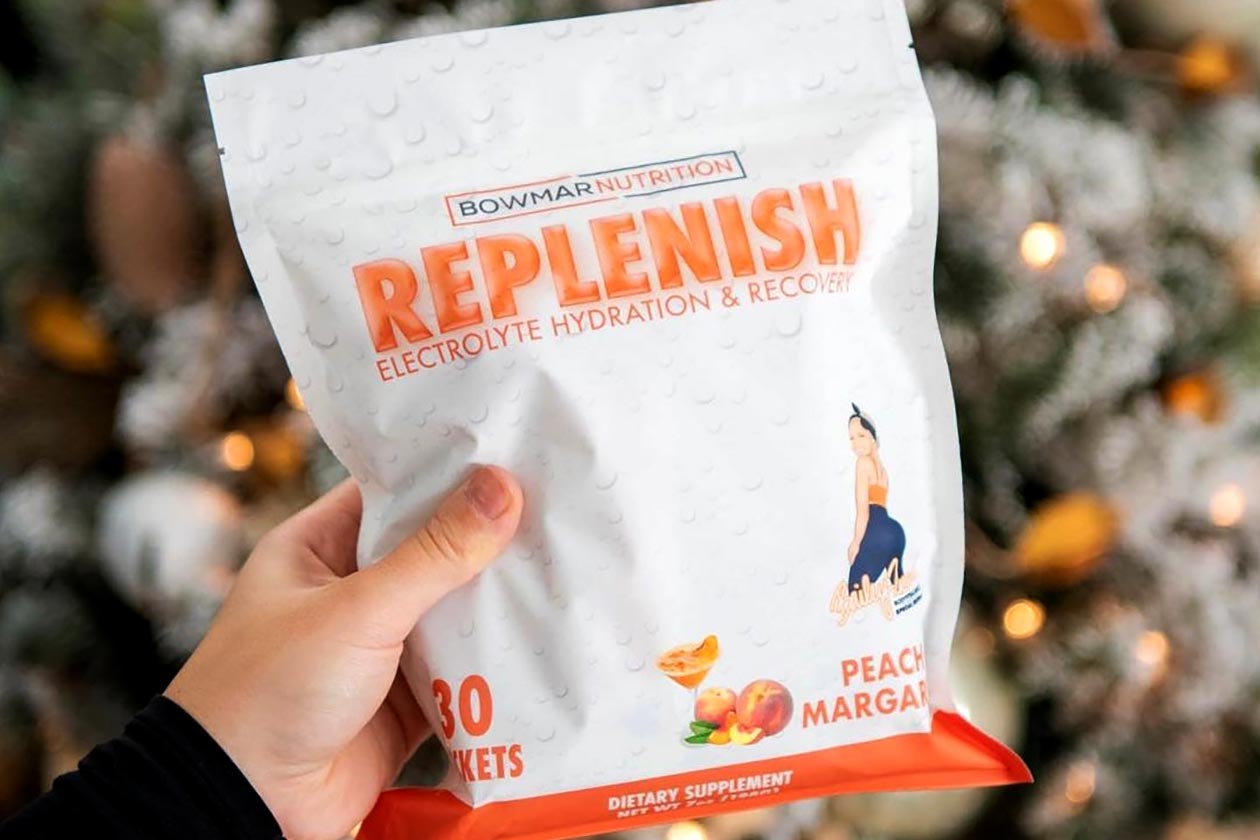 Earlier this year Bowmar Nutrition partnered with its athlete and ambassador Bailey Turner in a big way, releasing a handful of special edition flavor collaborations. Bowmar and Bailey created peach-themed flavors for the brand's stimulant-free pre-workout Pre, its nootropic supplement Sharp, and the immune health product Immunity Support.
Bowmar Nutrition is closing out the year with one more collaboration with Bailey Turner, creating yet another peach-themed flavor of yet another product in the hydration supporting Replenish. Like most of those other special edition flavors, Bailey Turner's Replenish is not a straightforward peach recipe; it's actually the cocktail-inspired Peach Margarita.
Once again, you'll be able to purchase Bowmar Nutrition and Bailey Turner's Peach Margarita Replenish starting tomorrow from the brand's website at $34.99, the same price as the supplement's other flavors.