Dec 3rd, 2021
Eat Me Guilt Free is known for its tasty and high-protein brownies, available in a massive selection of flavors, including monthly limited-time tastes such as Strawberry Feels, Midas Touch, and most recently Rocky Road. While the protein brownie is the brand's flagship product, it does have other items, specifically its high-protein bread and tortilla wraps.
We're putting the spotlight on Eat Me Guilt Free's bread and tortillas section today as it has just expanded in that area with another two bread products infused with reliable sources protein. Now available alongside the brand's original soft and high protein bread is a white bread version creatively called "Not Quite White Protein Bread" and Mini Protein Baguettes.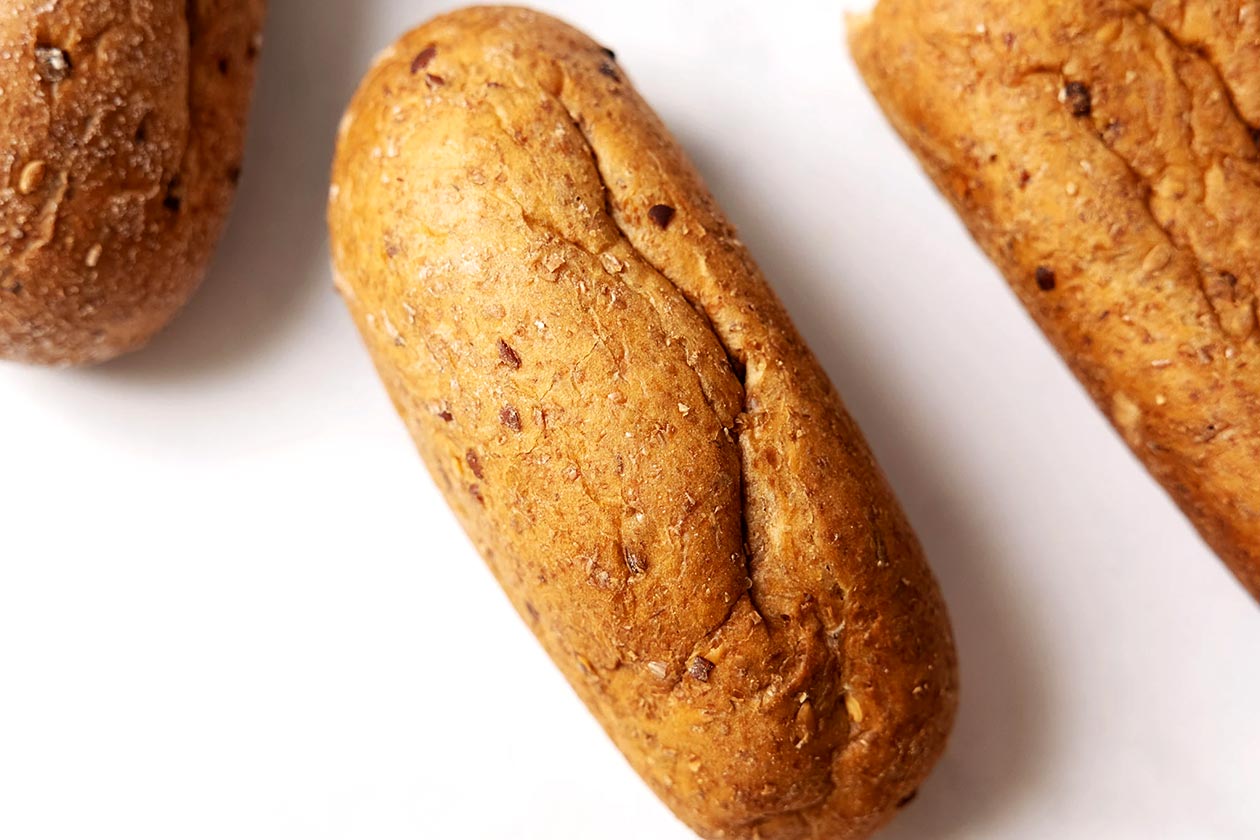 The nutrition profile in the Not Quite White Protein Bread is slightly lighter than Eat Me Guilt Free's regular protein bread and a lot better than traditional white bread. Every twice slices has 2.5g of fat, 12g of carbohydrates with 5g of that fiber and 2g sugar, 12g of protein, and 115 calories. The Mini Protein Baguettes are a fair amount higher than that at 5.5g of fat, 14g of carbohydrates, the same 12g of protein, and 150 calories.
Starting this week, you can grab Eat Me Guilt Free's all-new Not Quite White Protein Bread and Mini Protein Baguettes from its online store. The new white bread alternative costs the same as the brand's original protein bread at three loaves for $25.47, and as for the Mini Protein Baguettes, they're slightly lower at $23.97 for three bags with four baguettes in each.