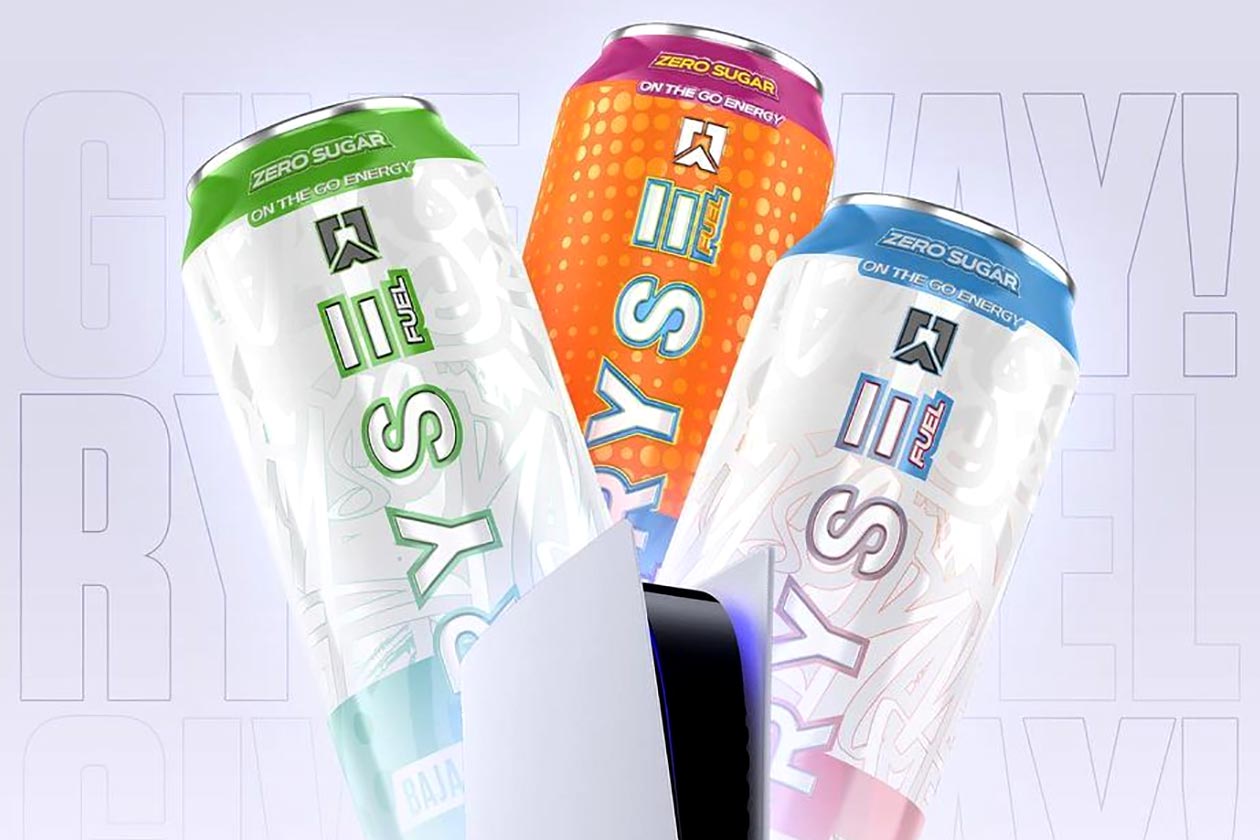 RYSE recently confirmed it would be coming out with its first-ever energy drink in the New Year with some promising authentic flavor collaborations, including SunnyD, Smarties, and RingPop. The product is said to have an anytime energy type formula packing 200mg of caffeine as opposed to the more advanced approach like some of the performance beverages out there.
This week we've got our first real look at the upcoming RYSE energy drink, which we can now confirm its official name in RYSE Fuel. You can see the product in the image above, featuring a similar design to its supplements. You get that signature graffiti style background like RYSE's Loaded Pre with separate colors at the top and bottom of the can to go with the specific flavors.
The preview of RYSE Fuel energy drink also reveals the product will have zero sugar, and while there is no mention of its calories, with zero sugar, we have to imagine it'll likely be low to zero. The brand is still planning to debut the beverage in the first month of the New Year in several flavors with the three collaborations mentioned above, as well as Baja Burst and Tiger's Blood.