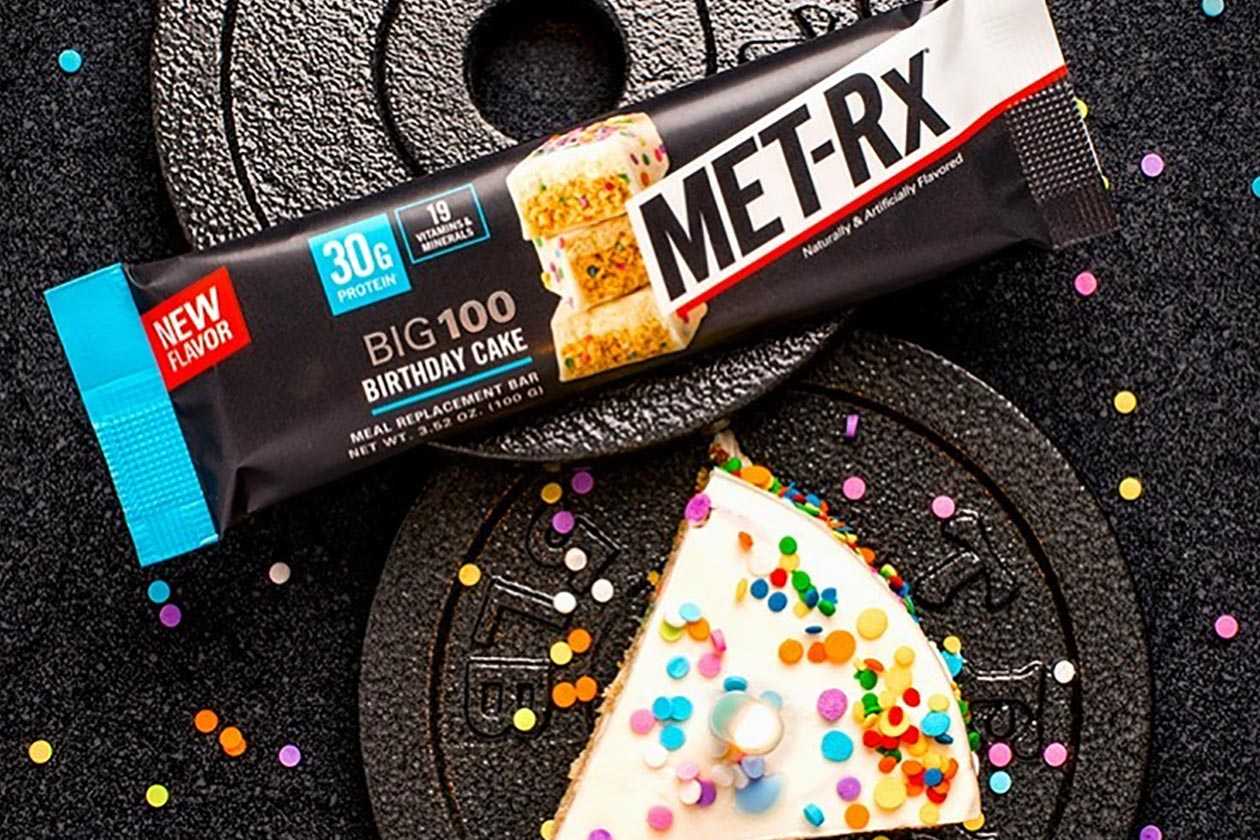 To go with its 30th birthday, legacy health and nutrition brand MET-Rx has released a celebratory flavor of its popular, high-protein, and delicious protein bar, Big 100. For those unfamiliar with the product, it gets its name from how much it actually weighs at a huge 100g each, which is far from the typical bar-format protein snack at around 50 to 60g.
The flavor MET-Rx has revealed and released for its birthday is, of course, Birthday Cake, featuring colorful rainbow sprinkles throughout the bar itself and its sweet coating. The nutrition profile of the product packs that high 30g of protein, a large 47g of carbohydrates with 25g of that sugar, and 13g of fat, all leading to a Big 100-fitting calorie count of 420.
MET-Rx's celebratory Birthday Cake Big 100 protein bar is said to be out and on the market, so be on the lookout for it at your usual MET-Rx retailer or stockist of the calorie-dense and delicious Big 100.