Dec 1st, 2021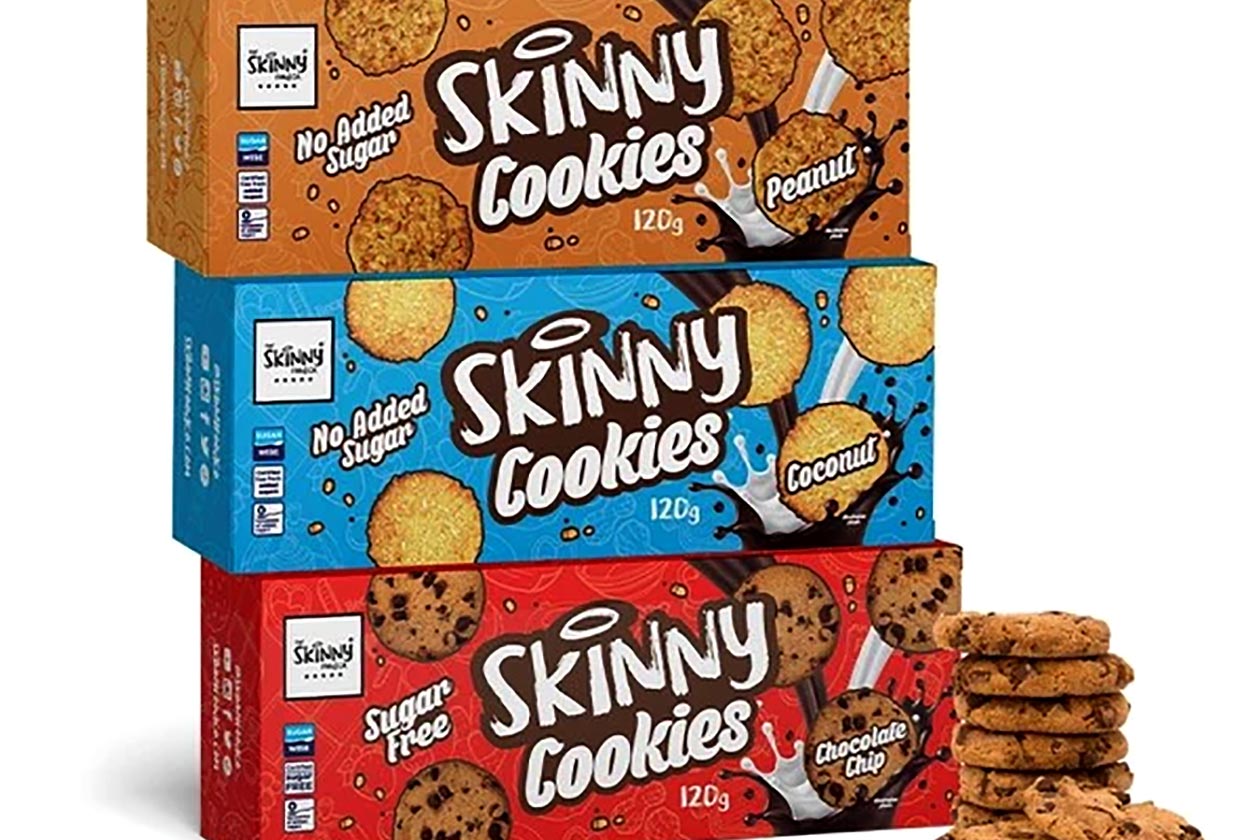 The Skinny Food Co has officially released its all-new healthy cookie snack, Skinny Cookies, just a couple of weeks after its most recent preview of the product. Skinny Cookies is a box of crumbly cookies, although, in the brand's typical style, they're not full of sugar but almost the complete opposite, and with their arrival, we can confirm their full nutrition profile.
The Skinny Food Co's Skinny Cookies have absolutely no sugar in any of its three flavors, which are Peanut, Coconut, and the classic Chocolate Chip. The macros you get from a single 13g cookie, 6.8 to 7.7g of carbohydrates, once again, none of that sugar, 1.7 to 4.1g of fat, 1.1g or less of protein, and 57 and 65 calories, with Coconut being the more calorie-dense flavor.
The even more exciting part about Skinny Cookies, aside from their impressive sugar-free nutrition profiles, is The Skinny Food Co has priced them incredibly competitively. Directly through the brand's website, a box of what looks to be about ten cookies is £1.49 (1.98 USD), or if you don't mind a box of each flavor, there is a variety bundle at an even better £2.97 (3.95 USD).