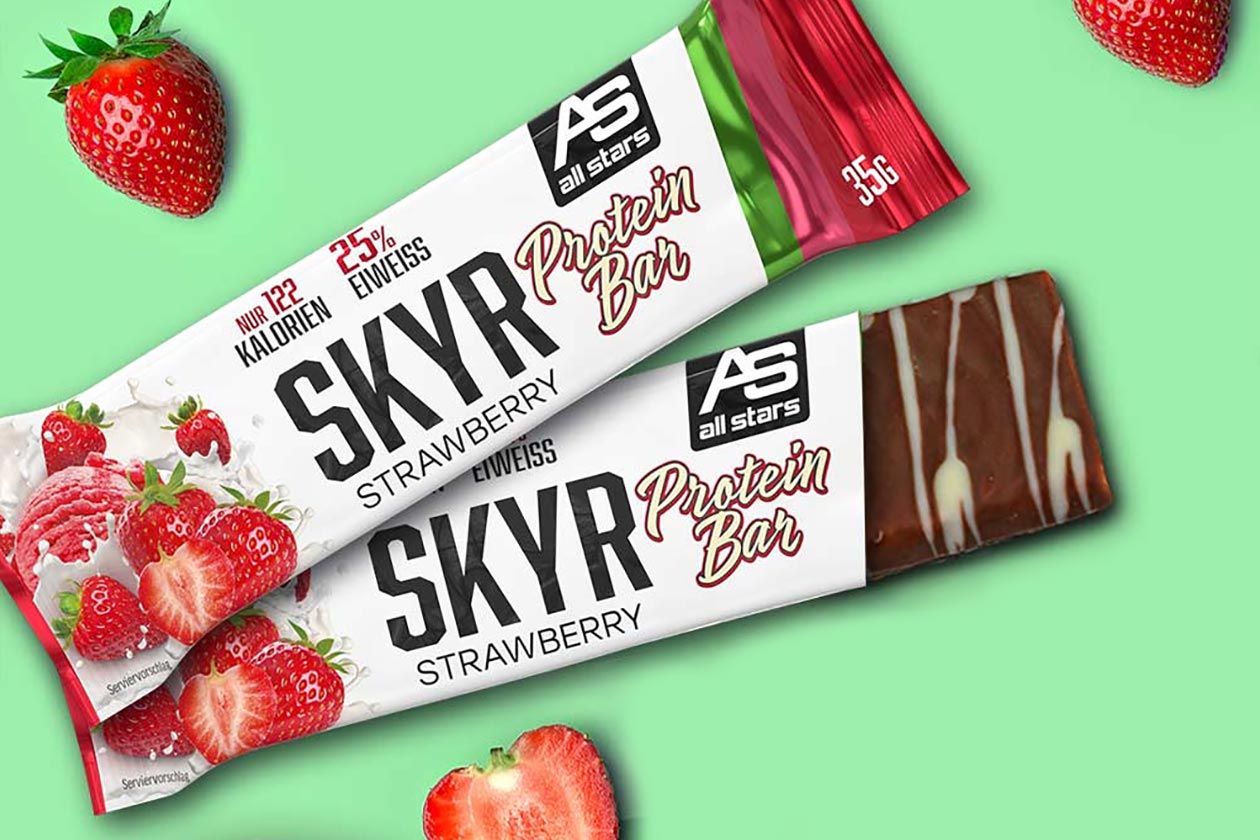 All Stars' recently released Skyr Protein is the first protein powder to incorporate traditional Nordic skyr, combining with whey to provide a solid 21g of protein per serving. Quickly following that launch, the brand has come out with another skyr-based supplement similar to the protein powder but in bar format with the simply named All Stars Skyr Protein Bar.
The latest All Stars creation is much like its original Skyr Protein, combining traditional Nordic skyr with other more common sources in milk protein and skimmed milk powder to provide 8.8g. While that isn't your typical 20g of protein per bar, the product itself is not all that big, only tipping the scales at 35g, far from the 60g of the Carb Killa Protein Bar.
The other macros filling out the nutrition profile of All Stars' Skyr Protein Bar are 12g of carbohydrates, 7g of that sugar, 6.3g of fiber, 3.5g of fat, and a light calorie count of 122. The on-the-go product has a fairly familiar protein bar build, featuring a doughy core wrapped in tasty milk or dark chocolate, and it has debuted in two flavors, both of which are fruit-themed.
The two flavors of All Stars' Skyr Protein Bar are Strawberry with freeze-dried strawberry pieces throughout the bar and Mixed Berries with freeze-dried blueberries. You can grab the German brand's second skyr-powered protein product from its online store at a reasonable €1.28 (1.46 USD) per bar or a box of 24 at the same value of €30.71 (35.06 USD).