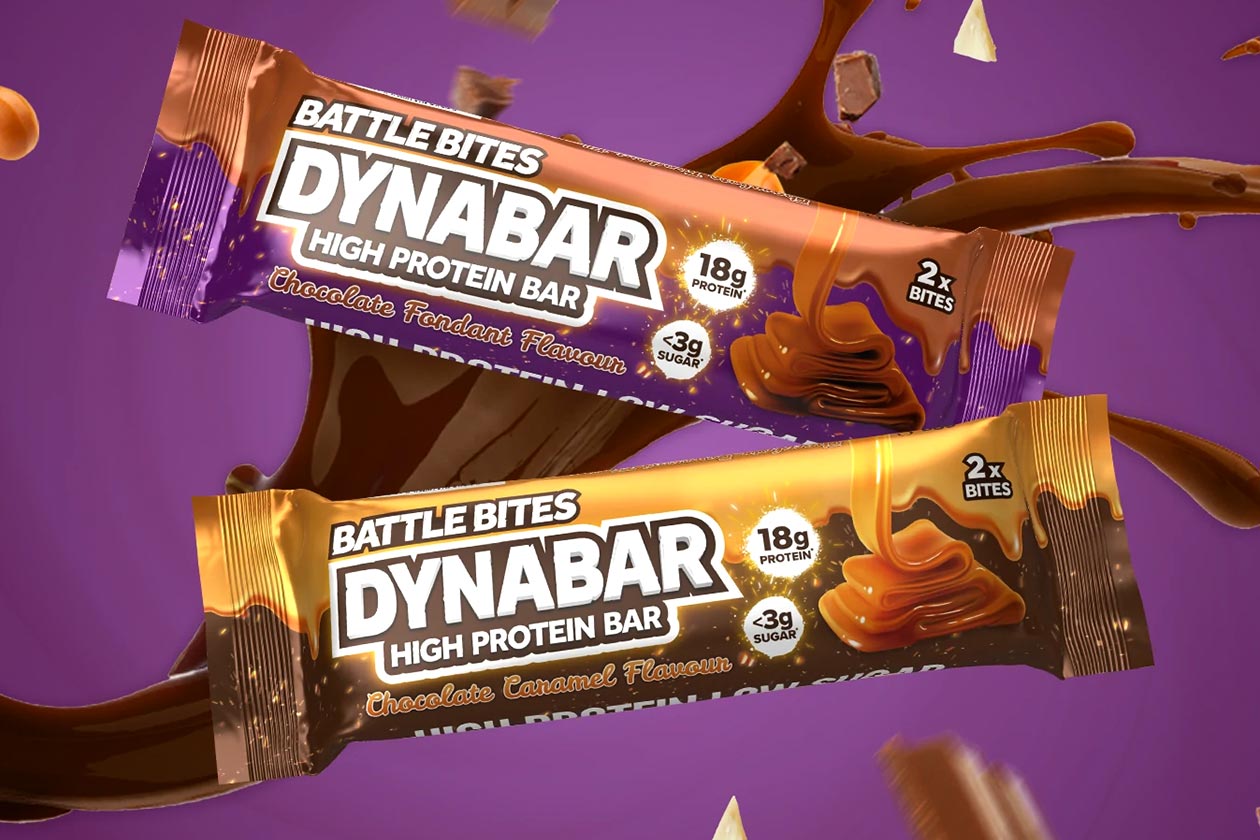 Outside of its two on-the-go protein bars, Battle Oats and Battle Bites, we've never seen the functional brand Battle Snacks come out with an entirely new product. All of our updates shared on the creative company have been flavor extensions for its delicious, two-piece snack Battle Bites; this week, however that finally changes with the introduction of Dynabar.
Battle Snacks' Dynabar has a very different build to its original Battle Bites, featuring a doughy main body with a deliciously oozing white chocolate center, gooey caramel across the top, crispy pieces around the outside, and a chocolate coating. The product doesn't have as much protein as Battle Bites, but it's not far off, providing a solid total of 18g.
Dynabar comes with two pieces per pack, like Battle Bites, which combine for that 18g of protein alongside 21g of carbohydrates with less than 3g of that sugar, around 8g of fat, and just over 240 calories. Battle Snacks' newest protein creation looks to be a more gourmet, candy bar-style treat, despite the fact that Battle Bites are already a top-rated protein bar and once having a spot on our list of top five in its category.
Dynabar is available now in the brand's local UK market, including through its online store, where the product is the same price as Battle Bites at £17.99 (24.39 USD) for a box of 12 packs, at two bars per pack. The on-the-go treat has debuted in two delicious flavors, with Chocolate Caramel covered in white chocolate and Chocolate Fondant in milk chocolate.