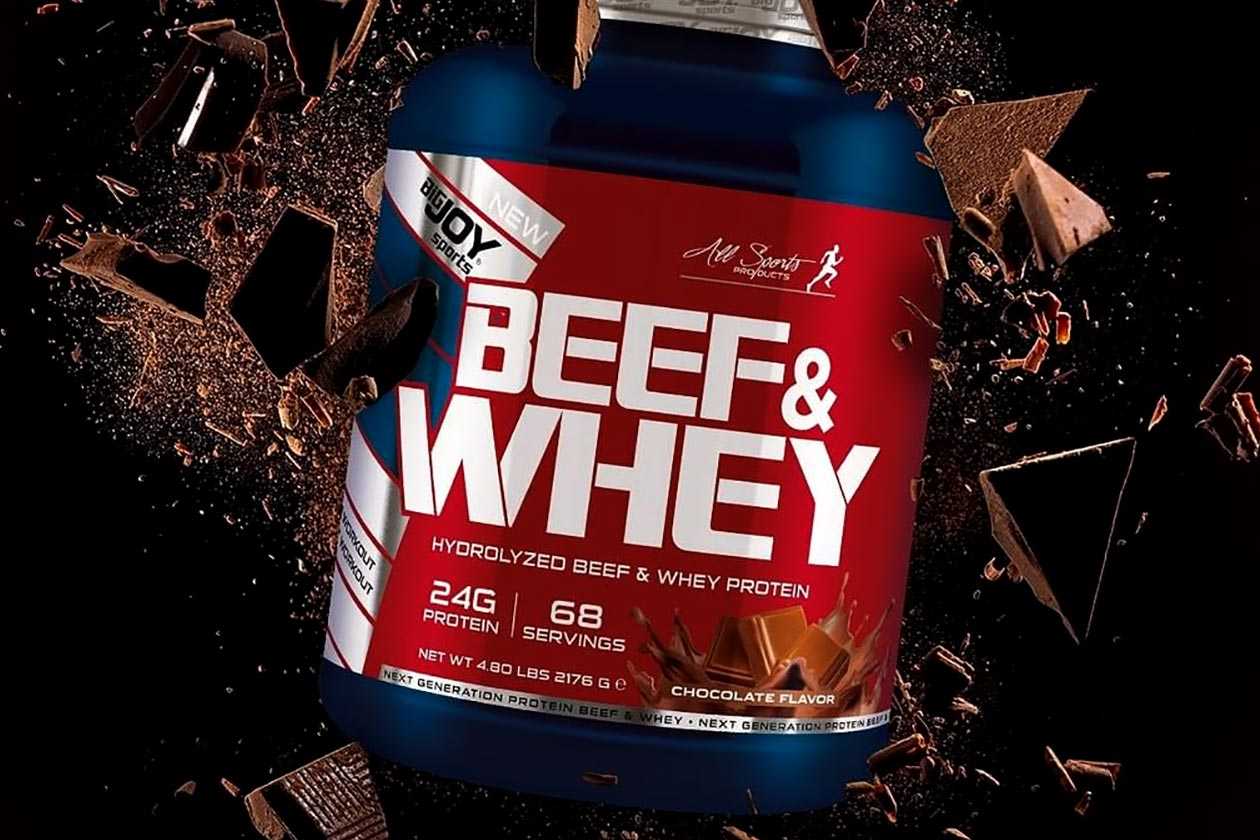 Bigjoy is a sports nutrition brand playing a major role in the Turkish market with a truly strong selection of supplements from protein powders and aminos to more specialist items like pre-workouts and fat burners. The latest news from Bigjoy is in regards to one of its many already available protein powders that has just been made a little more cost-effective.
Beef and Whey is one of Bigjoy's more creative protein-based products, combining those two sources of protein in its name — hydrolyzed beef and whey concentrate — to provide a solid 24g of protein per serving. Previously the supplement only came in a smaller 2.4lb tub, although now, like some of the brand's other protein powder, it has a larger option.
Starting this month, Bigjoy's Beef and Whey, in its one Chocolate flavor, can be purchased in a tub that's exactly twice the size with 4.8lb of powder. As you'd expect with that bigger volume, the price is not double, working out to be around 8% cheaper, which isn't a huge saving, but any amount is appreciated when it comes to an essential like protein powder.