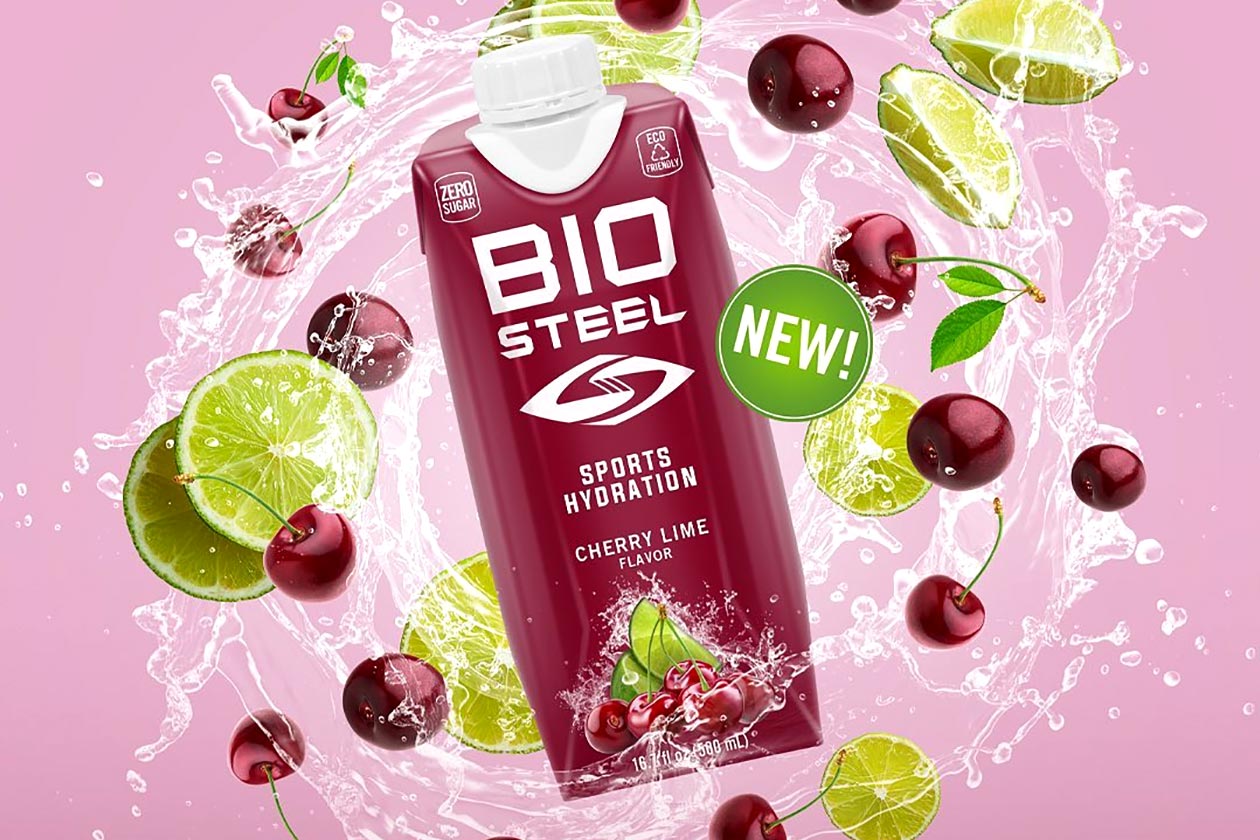 While the hydration supplement company BioSteel is heavily known for its powder product Hydration Mix, available in many flavors and sizes, it also does a beverage providing the same sort of benefits. BioSteel's drink is simply named Sports Hydration, and it features a variety of essential electrolytes to support hydration and performance, and it has zero sugar with next to no carbohydrates at a gram a bottle.
BioSteel is welcoming in the New Year with what it calls a Flash Flavor for its on-the-go Sports Hydration beverage. From what we can tell, a Flash Flavor is basically the brand's name for a flavor that's only available for a limited time instead of permanent and ongoing. The product BioSteel has dropped in the first month of 2022 is Cherry Lime Sports Hydration, which is all-new, and not a flavor you'll find for Hydration Mix.
Fans of BioSteel and hydration supplements can grab the new Cherry Lime Sports Hydration while it's available directly from the brand's online store at biosteel.com. Despite the limited status of Cherry Lime, through BioSteel's website you'll pay the same as the other Sports Hydration flavors at $29.99 for a case of a dozen bottles.