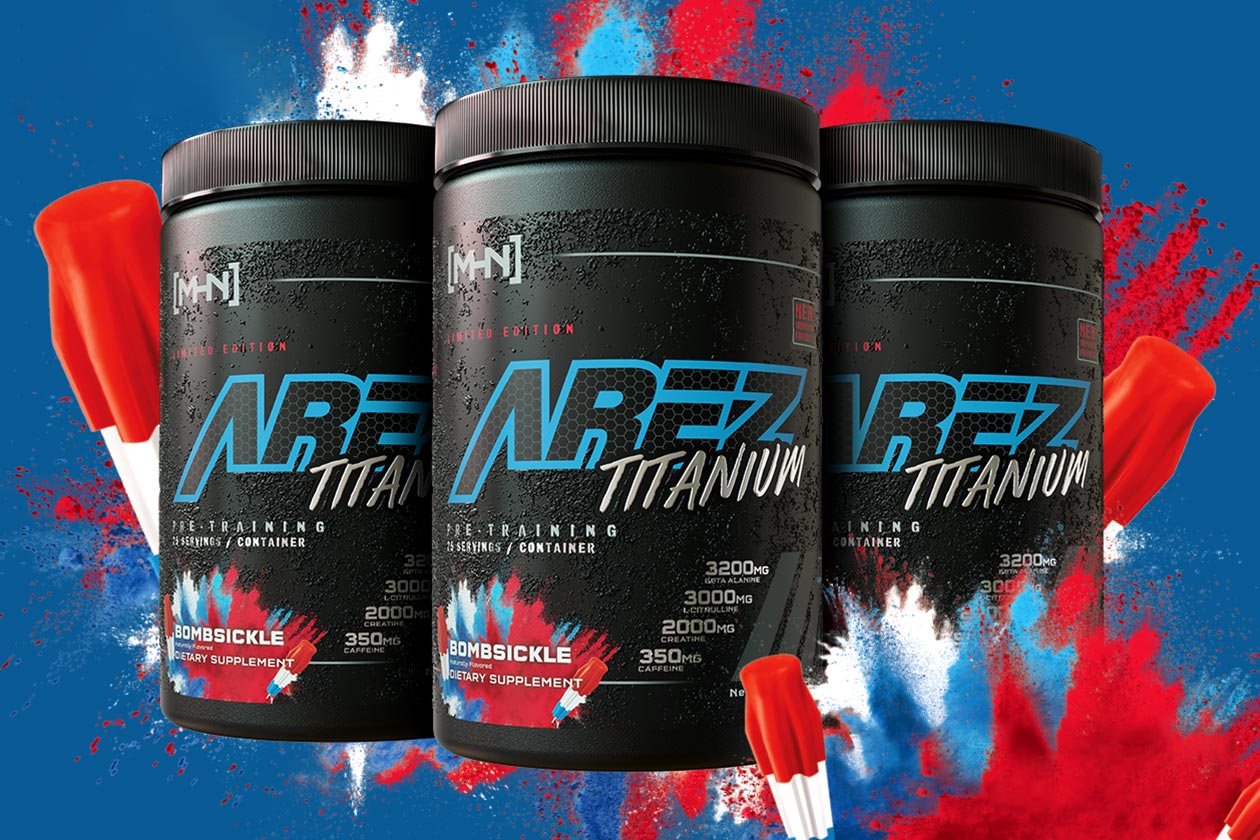 Currently, there are four flavors out and about for Modern Hardcore Nutrition's version of the reputable stimulant pre-workout Arez Titanium in Tropical Wave, Slime, Dragon Punch, and Mangomelon Splash. The product packs a balanced blend of ingredients, including 3g of pure citrulline, 2g of creatine, a full 3.2g of beta-alanine, and 350mg of caffeine.
In March, Modern Hardcore Nutrition is expanding the Arez Titanium menu to a total of five flavors; however, you are only going to be able to get that fifth option at one specific retailer. The brand has teamed up with the reputable supplement store Suppz and put together an exclusive Bomb Pop-inspired Bombsickle flavor with that usual 25 servings per tub.
Once again, Modern Hardcore Nutrition is saying its exclusive Bombsickle Arez Titanium flavor will be out available sometime in March, and only through Suppz, where a tub of the pre-workout runs you $39.99.