Jan 4th, 2022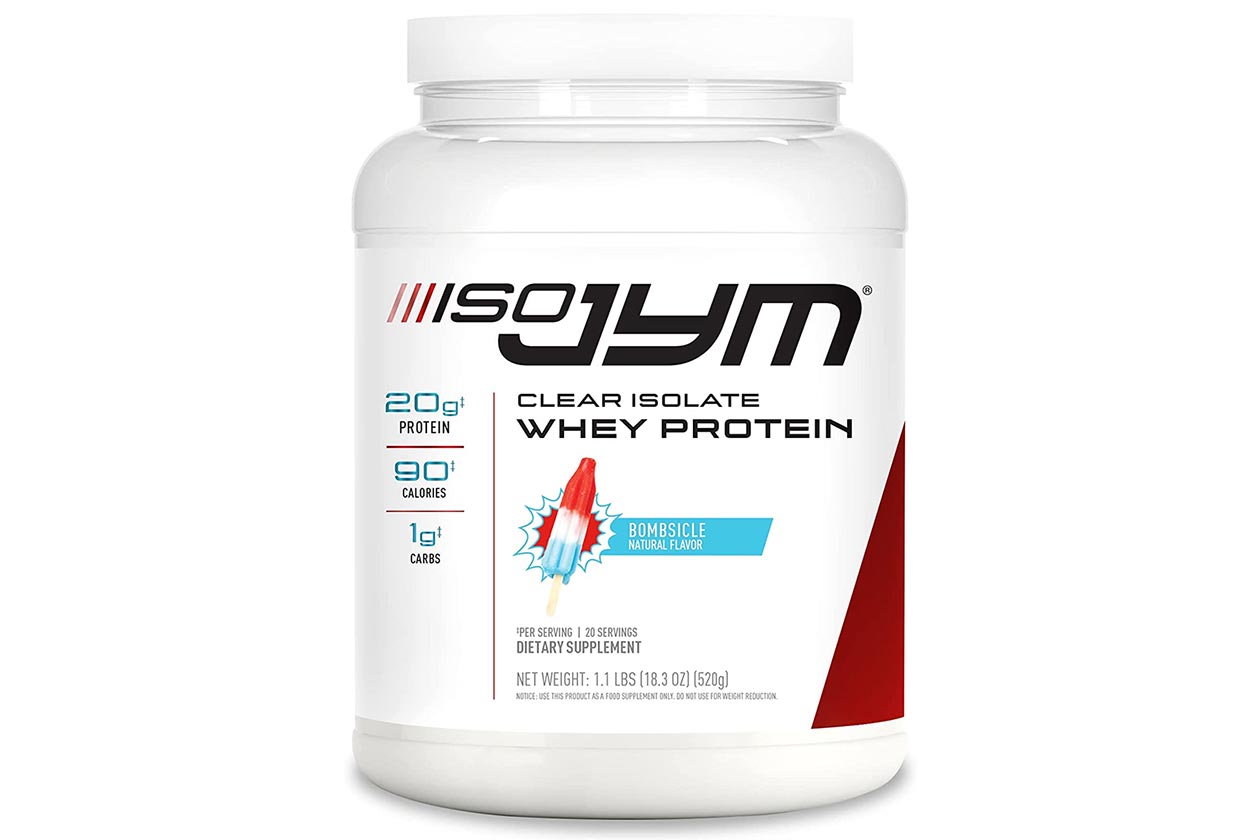 An all-new flavor has surfaced for Jim Stoppani's clear and refreshing protein powder ISO Jym, not to be confused with its original and fully transparent Protein Wars champion, Pro Jym. ISO Jym is an entirely whey isolate-based supplement, providing a lean 20g of protein per serving, and it comes in not-so-traditional tastes with the likes of Green Apple Gummy and Mango Lime.
While those other options certainly aren't common flavors of protein, the newest addition to the growing menu of ISO Jym is not something we've seen before with Bombsicle. As you can see in the image above, the taste is inspired by the classic Summer treat, Bomb Pop, which again is not a flavor we've seen for a protein powder, although it is common in pre-workouts and amino supplements.
Jym's all-new Bombsicle ISO Jym has shown up over on Amazon, where the online giant does say the product is temporarily out of stock, although you can still add it to your cart and purchase at $32.99 for a tub of 20 servings.