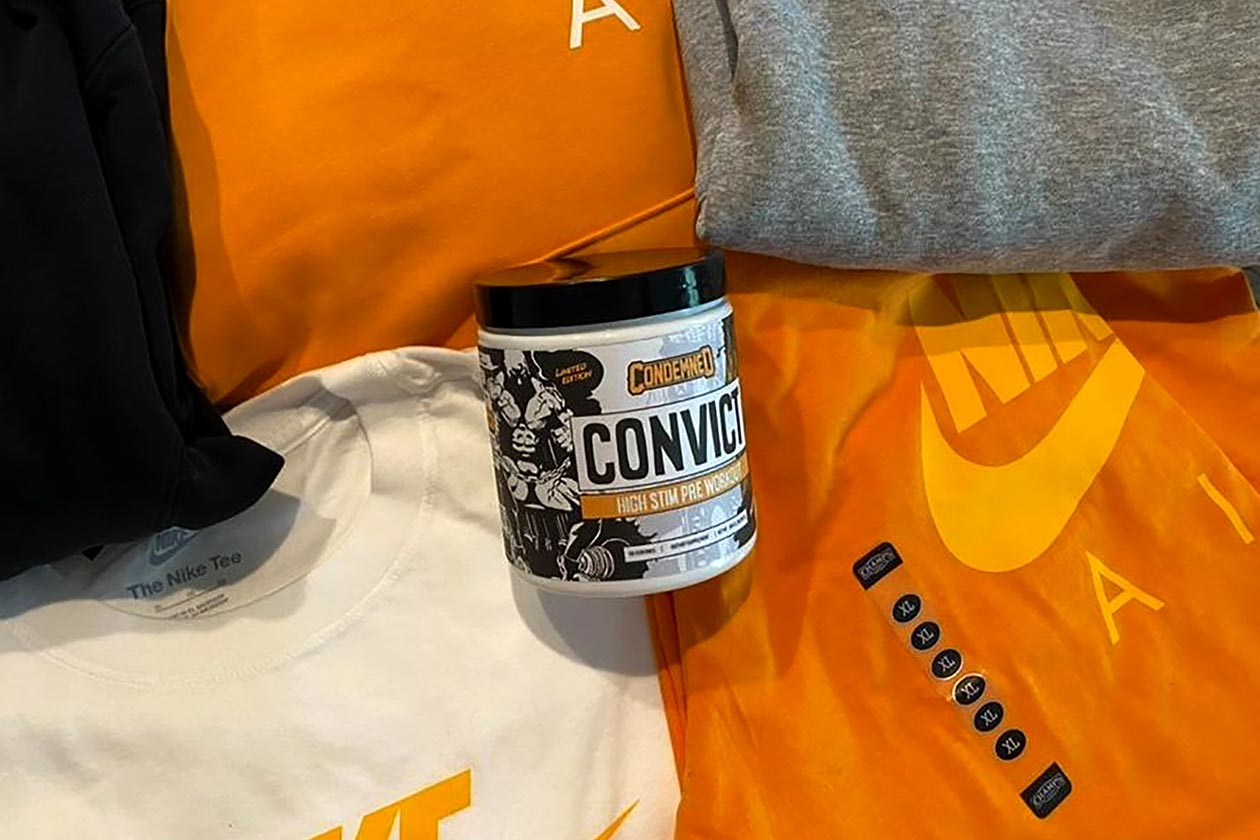 Hardcore supplement company Condemned Labz, known for reputable products like the high-powered pre-workout Convict and fat burner Arsyn, has big plans for 2022. In the coming months, the brand is updating the look of its entire family of supplements, which is not what you can see pictured above, although apparently, that is not far off what Condemned has lined up.
As well as completely rebranding its premium products, Condemned Labz is releasing a special edition version of its pre-workout Convict every quarter of this year. The picture the brand has shared above is, in fact, the first of those four planned limited-time Convicts, and as you can see, it has a very illustrative design, also continuing its original colors in a different arrangement.
It is that illustrative design that Condemned Labz says is similar to its upcoming rebrand, suggesting it won't look identical but may have the same sort of look and feel. Once again, the brand has a lot of things planned for 2022, and while the rebrand and limited edition Convicts are all that's been revealed, we suspect Condemned Labz has plenty more up its sleeve.