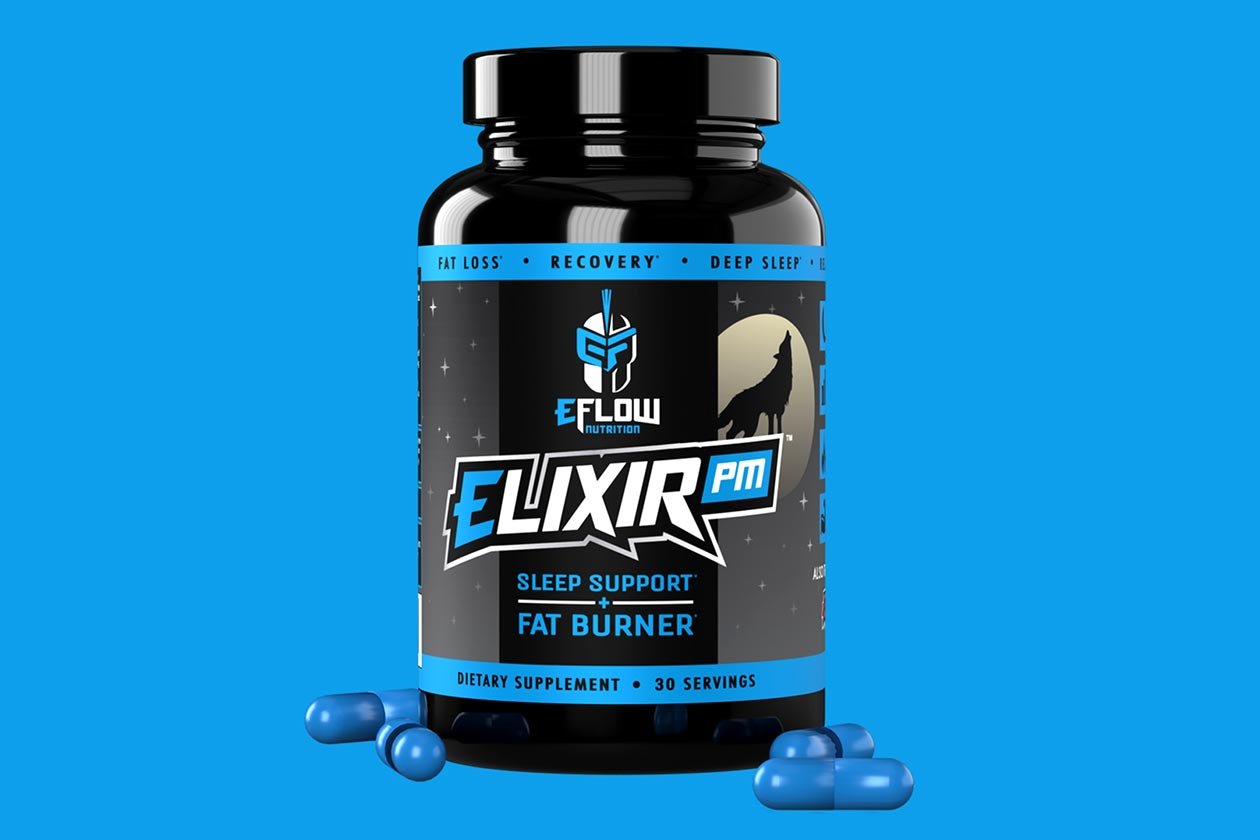 Elixir PM is eFlow Nutrition's nighttime supplement that also promotes an ability to support weight loss due to its inclusion of the fat-burning ingredient carnitine tartrate. Elixir PM has been around in the brand's lineup for quite some time, but always as a flavored powder, which eFlow has switched up this week, releasing the product in capsule format.
eFlow Nutrition's Elixir PM capsules are much the same as the powder, promising to help get you to sleep and improve your quality of sleep, as well as support weight loss. The list of ingredients in the alternative version are also much the same; however, the dosages have been changed around, with some ingredients getting lighter and some higher.
eFlow Nutrition has lowered the GABA and carnitine tartrate in its Elixir PM capsules from 1.5g to 500mg for GABA and from 500mg to 200mg for carnitine tartrate. The rest of its ingredients are in a non-transparent blend, so it's a little harder to confirm the changes there, although it does say the melatonin is 3mg, whereas the powder has a touch less at 2mg.
Once again, the Elixir PM capsules are much the same as the original powder, with a few tweaks here and there but the same focus on supporting sleep and fat loss. You can grab it directly from eFlow Nutrition's website for the same price as any of the flavors of Elixir PM at $49.99 a bottle, with 25% fewer servings than the powder at 30.