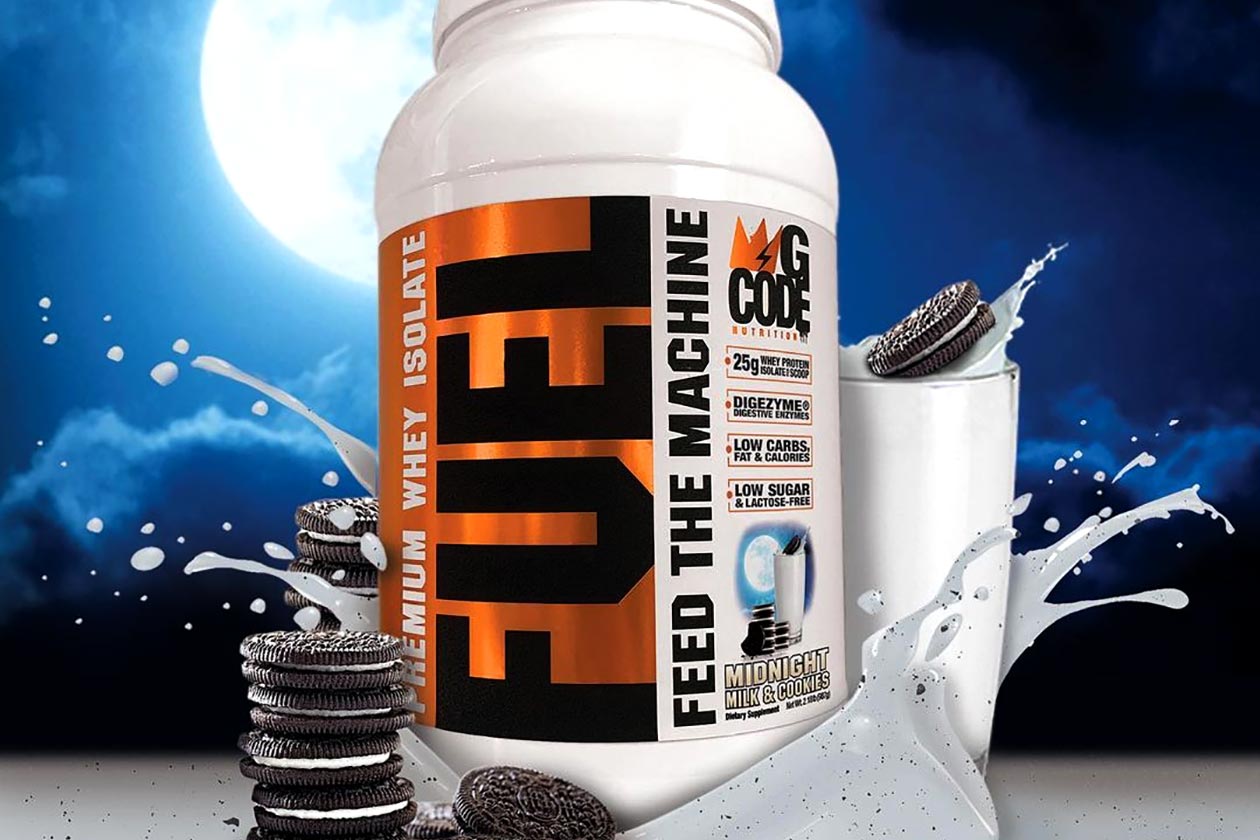 GCode Nutrition did touch on protein supplementation fairly lightly with its meal replacement Feast, although it didn't have anything traditional for the competitive category until a few months ago. That all changed in October of last year with the introduction of Fuel, a lean and more straightforward whey isolate-based product packing 25g of protein per serving with 140 calories.
Fuel from GCode Nutrition debuted in only one loney flavor with Chocolate Peanut Butter Cookies and Cream, which three months later, has finally been joined by a second option. The brand's premium whey isolate protein powder is now available in a more classic cookies flavor with Mightnight Milk and Cookies, providing that same 25g of protein, all from fast-absorbing whey isolate.
GCode Nutrition's Midnight Milk and Cookies Fuel is available now through its online store for a somewhat pricey $54.95 for a 2.5lb tub of 30 full servings.