5 days ago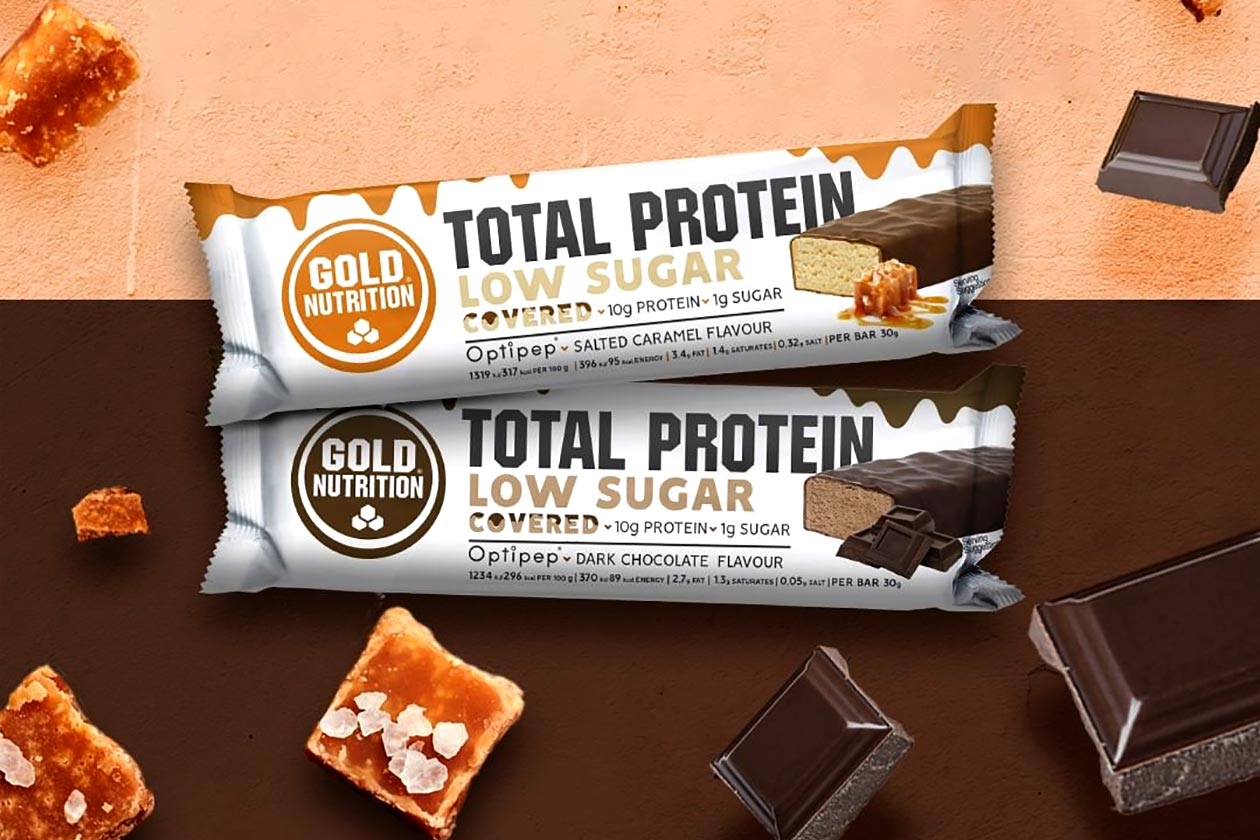 Gold Nutrition has introduced two new flavors this week, both for its flagship on-the-go protein snack, the low sugar Total Protein Bar, packing around 10g of protein a piece. Up until recently, the brand only had two tastes to choose from for the product, Salted Chocolate and Strawberry, so its newest additions do indeed double the size of its menu.
Total Protein Bar's third and fourth flavors are familiar options, or at least flavors we've seen before for other protein snacks and treats with Salted Caramel and a rich Dark Chocolate. They both feature the product's usual build of a thick doughy base covered in chocolate and providing that 10g of protein, around 4g of carbohydrates, and under 100 calories.
Gold Nutrition's Salted Caramel and Dark Chocolate Total Protein Bars are out and available in its local European market, including its own online store at goldnutrition.pt where the bar is a reasonable €1.75 (2.01 USD) each.