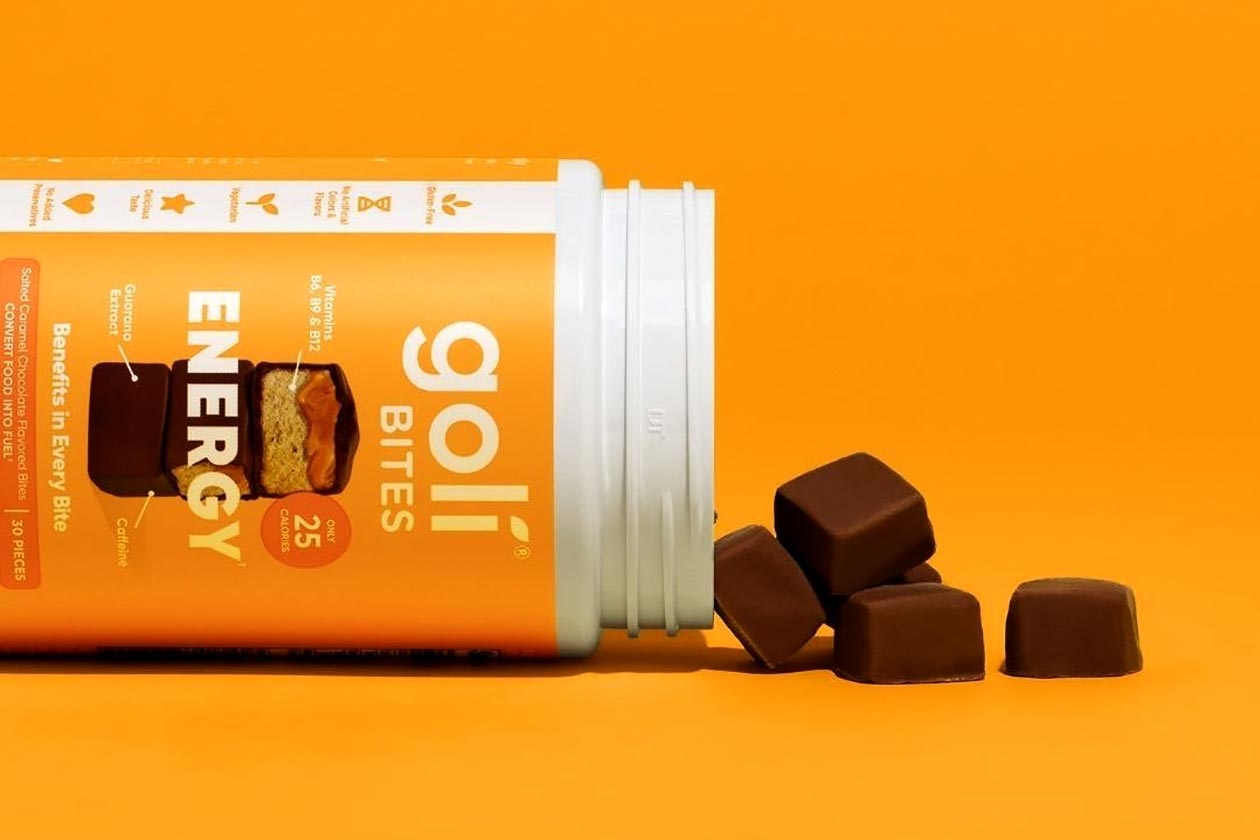 It wasn't that long ago the health and wellness edible brand Goli Nutrition introduced a new format for its line of supplements, introducing the chocolate-covered Goli Bites. They are little chocolate treats available in two versions, Goli Multi Bites featuring a variety of vitamins and minerals for general health and Goli Calm Bites to help you relax and unwind.
Goli Nutrition is extending its Goli Bites line this week with another supplement formula in that delicious chocolate-covered format in Goli Energy Bites. Goli Nutrition's Energy Bites are bite-sized energizing treats, combining B vitamins, 56mg of guarana, and 20mg of caffeine to increase energy whenever you need it, with 25 calories coming from the bite itself.
Goli Energy Bites have the same build as the other Goli Bites products, Multi and Calm, featuring a thicker base layer, gooey caramel across the top, and all wrapped in delicious chocolate. The energizing edible supplement is $14 for a single bottle of 30 chocolatey bites, with the price coming down a little bit to $13 each when buying a bundle of five bottles.