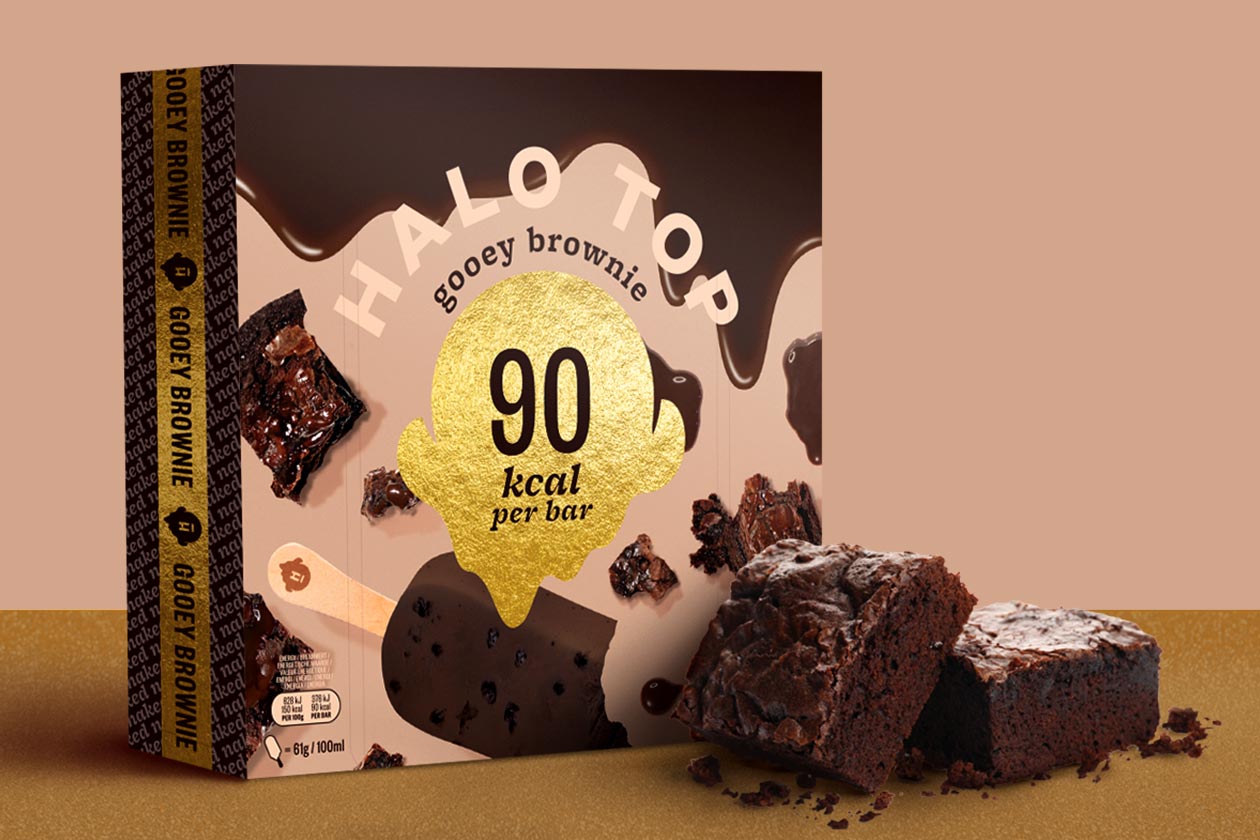 Like many functional food companies, Halo Top's selection of frozen snacks and treats is not the same in every country, including in the region of the UK. Fans over there do have availability of the brand's delicious protein ice cream on a stick, initially referred to as Halo Top Pop, in Peanut Butter Swirl and Sea Salt Caramel with 2 to 4g of protein at 80 to 100 calories.
Halo Top in the UK has just added another flavor to the menu of its ice cream on a stick with Gooey Brownie, which is different from the other couple of chocolate flavors available here in the US. Gooey Brownie is, of course, a chocolate-flavored ice cream featuring a rich and tasty fudge swirl and a whole bunch of crunchy brownie pieces throughout the product.
The nutrition profile on Halo Top's newest UK ice cream bar has more protein than any of the others at 4.9g, 13g of carbohydrates with 9.8g of sugar, 2.9g of fat, and 90 calories. The fresh new Gooey Brownie flavor of the Halo Top treat is available now in the UK's major supermarket chain Tesco and its many 2,749 locations at £3.95 (5.40 USD) for a box of three bars.