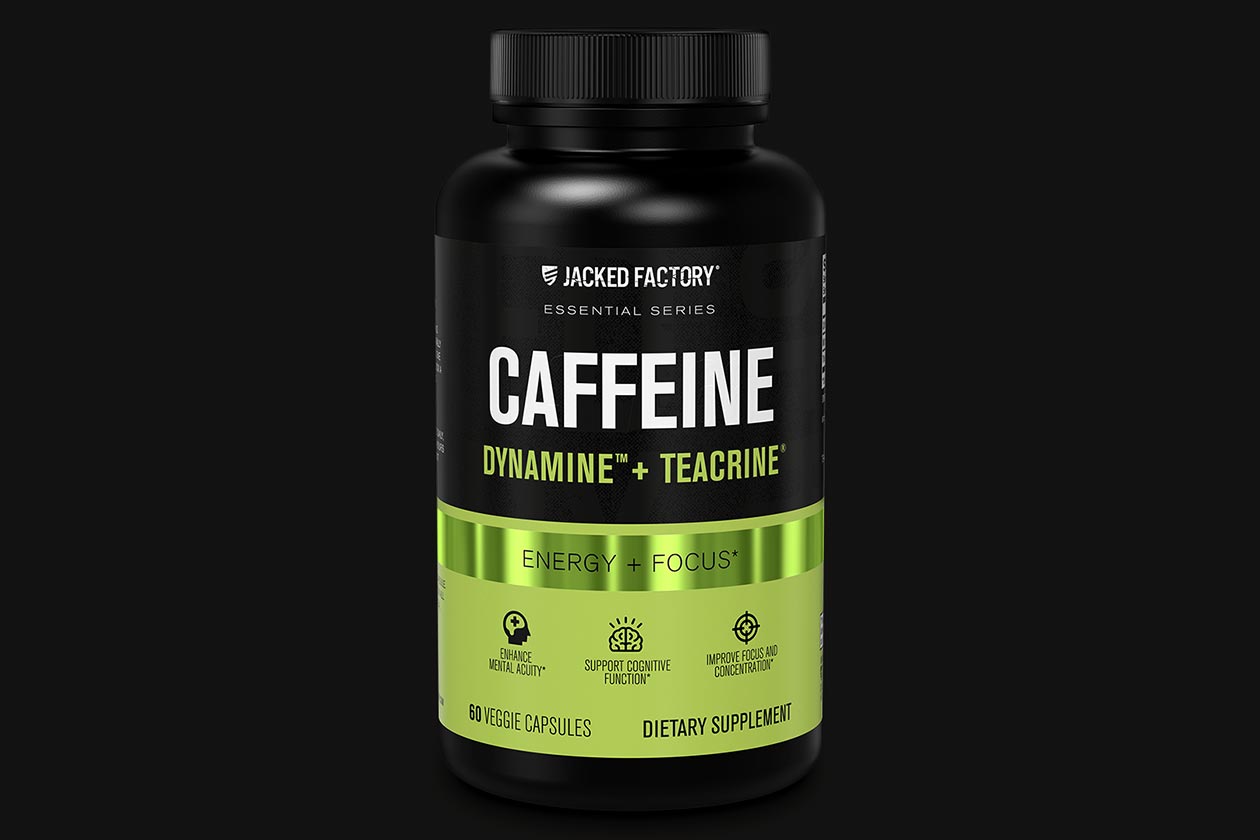 The Essential Series from Jacked Factory is much like other similarly named lines from sports nutrition brands, with a selection of relatively basic and straightforward supplements. This week the ever-growing brand continues to expand its Essential Series, introducing Caffeine, although the product has a bit more to it than the title ingredient.
Jacked Factory's newest Essential Series supplement is all about increasing and enhancing energy and mental focus with three ingredients, including 125mg of the always reliable caffeine. Alongside that, the brand has Compound Solutions' dynamic duo, the stimulating pair of Dynamine and TeaCrine, dosed at 75mg and 50mg per serving, respectively.
Not surprisingly, due to its simplicity, Jacked Factory's Caffeine is not all that expensive at $19.99 for a bottle of 60 single-capsule servings. That amount of servings gives you the freedom to take more than one capsule at a time, with the brand recommending a maximum of two servings.