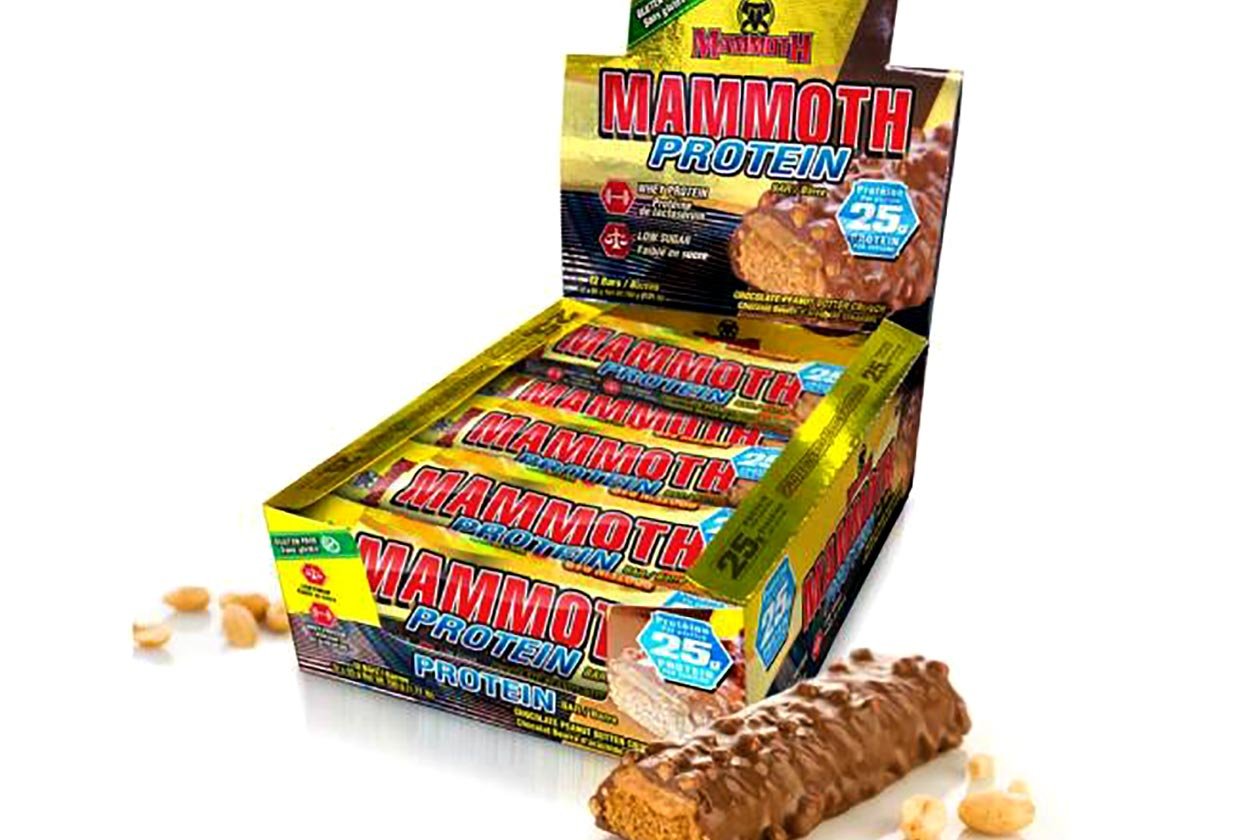 Canadian supplement company Mammoth covers many different sports nutrition categories, including mass gainer, protein powder, pre-workout, multivitamin, and meal replacement. While it touches almost all of the important areas, previously, it didn't have anything functional or on-the-go, although this week, that changes with the Mammoth Protein Bar.
The Mammoth Protein Bar is a high-protein snack packing a bit more protein than your typical bar at 25g, primarily coming from premium whey. The bar itself is also a bit bigger than your average competitor at 75g, with the rest of its macros really matching that heightened protein at 28g of carbohydrates with 4g of that sugar, 12g of fat, and 320 calories.
Mammoth has introduced its Mammoth Protein Bar in two delicious, chocolaty, candy bar-like flavors with Chocolate Caramel Crunch and Chocolate Peanut Butter Crunch. They both appear to have a thick, doughy base with a layer of caramel or peanut butter along the top, topped with crunchy pieces, and all wrapped in sweet and rich milk chocolate.
The Mammoth Protein Bar is being rolled out this month, so fans of the Canadian brand can probably expect to see it on shelves in their usual Mammoth stockist soon if not already.