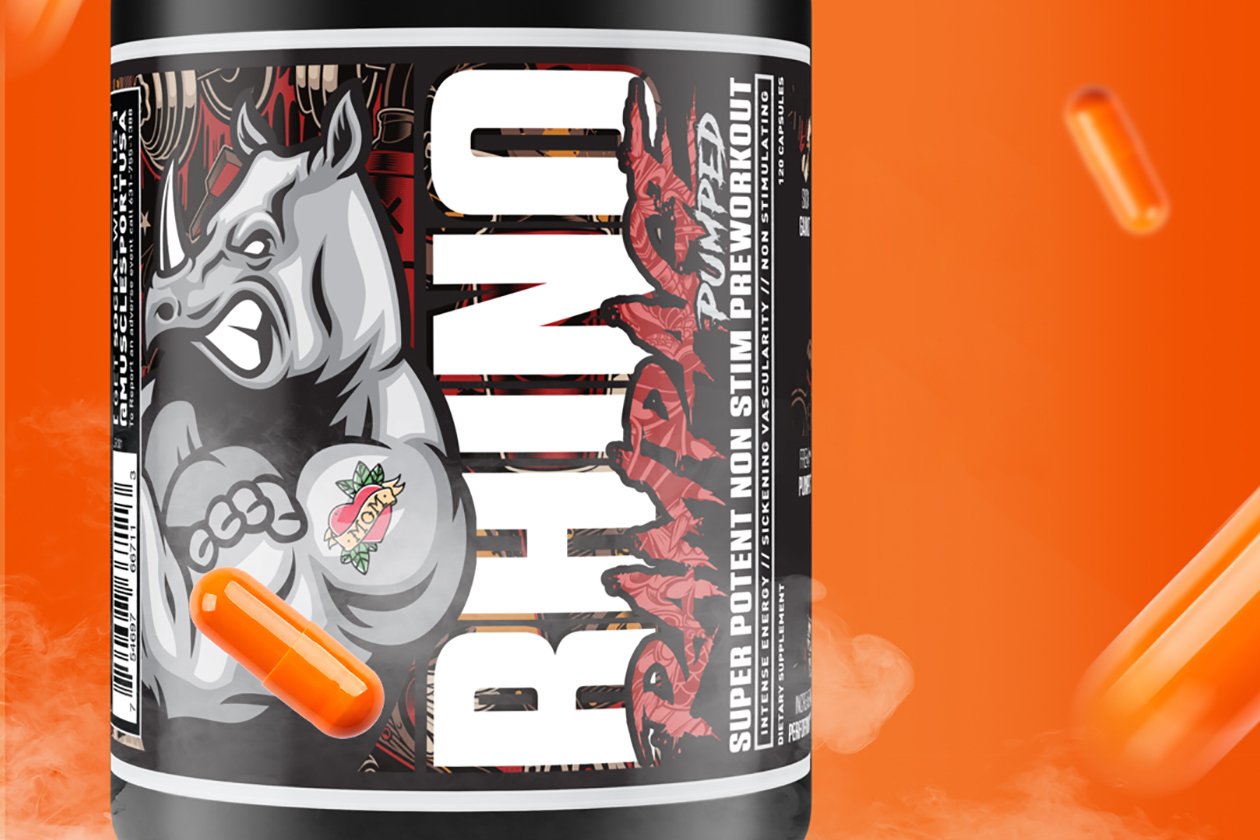 Muscle Sport has created a spin-off of its stimulant pre-workout Rhino Rampage named Rhino Rampage Pumped. As you could probably gather from the name, it is a version focused more on increasing and enhancing muscle pumps. There are some pump ingredients in the original Rhino Rampage, although Pumped is a lot more focused on that area, with a few features also in the mix to support performance.
Rhino Rampage Pumped includes 4g of the Pepform citrulline complex, combining pure citrulline and citrulline peptides, BetaPower betaine at a gram per serving, and one other branded ingredient in AmentoPump at 50mg. Alongside all of those premium features is 200mg each of norvaline and grape seed extract, 750mg of creatine HCl, and lastly, a half gram blend of ashwagandha and mushroom extracts.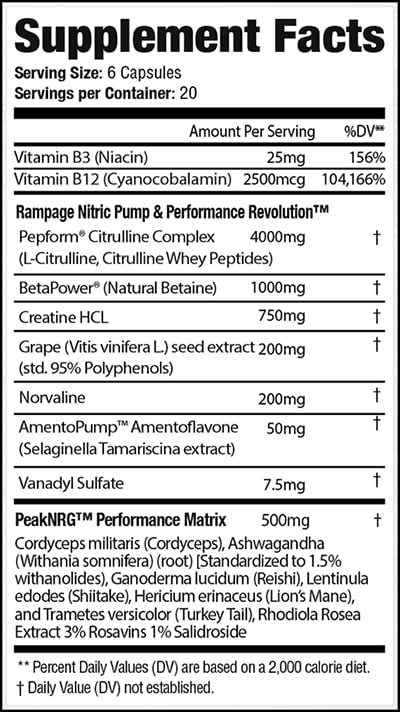 Muscle Sport's Rhino Rampage Pumped is quite an intriguing formula, designed to improve muscle pumps, but as mentioned and as you can see, it also has a few ingredients to support performance and endurance. It is worth noting Rhino Rampage Pumped comes in capsule form, not the usual pre-workout format of flavored powder, with all of those dosages highlighted being jammed into a sizeable six capsule serving.
Rhino Rampage Pumped is stimulant-free and can be stacked with the original Rhino Rampage, combining the pumps and performance of Pumped with the already balanced experience of Rhino Rampage. You can grab Rhino Rampage Pumped straight from the brand's official online store at $49.99 before any discount or deal, with slightly fewer servings per bottle than Rhino Rampage at 20.