The hardcore supplement company Phase One Nutrition has put together a new version of its stimulant-powered pre-workout Pre Phase, with several changes compared to the previous product. The supplement is still a balanced, well-rounded pre-workout, built to support all of the usual effects and benefits, from increased energy and focus to improved pumps and performance.
You can see the refreshed facts panel for Pre Phase in the image below, with several key ingredients and dosages to drive that comprehensive pre-workout experience. The formula includes a full 3.2g of beta-alanine to power performance, 2g of betaine, 250mg of DMAE, a gram of tyrosine for mental focus, 100mg of theobromine, and 325mg of caffeine from two separate sources.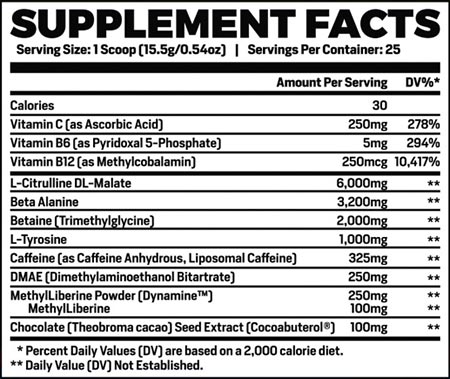 Some other significant features the brand has packed into the 2022 edition of Pre Phase are Compound Solutions' reputable stimulant Dynamine at a solid dose of 250mg, and a sizeable 6g of citrulline malate for pumps. The caffeine is a bit different as well, as of its two energizing sources backing that 325mg of caffeine, one is the never-before-used caffeine enhanced with liposomal delivery.
Again they are only minor tweaks and should still deliver the same sort of experience fans have come to rely on in Pre Phase. Phase One Nutrition is planning to launch its reformulated Pre Phase pre-workout sometime next week through its online store. The product will have three flavors, Cherry Limeade, Orange Mango, and Sour Gummies, and the same 25 full servings per tub.