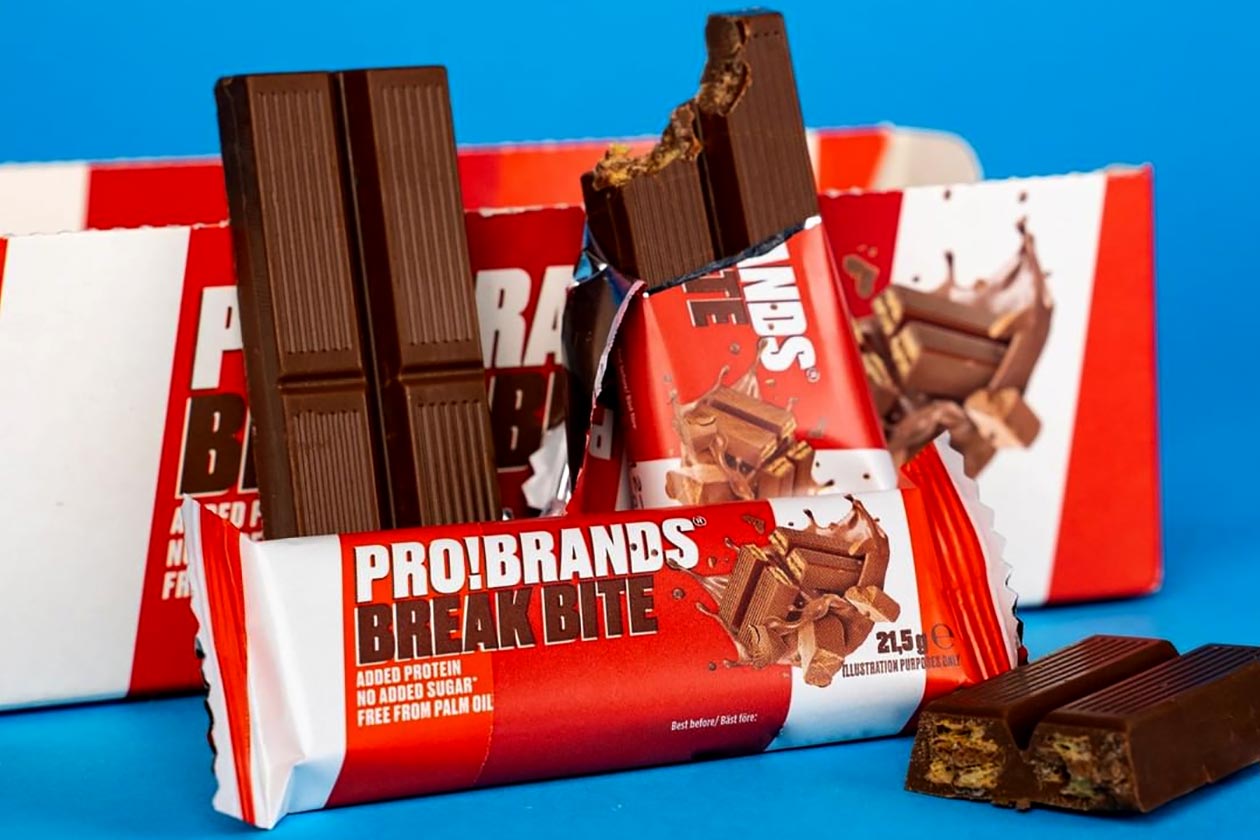 Swedish protein snack and functional beverage company ProBrands has a delicious-looking new product that is said to be out now in its home country in the major supermarkets, COOP and ICA. The latest creation from the company is Break Bite, which is new for ProBrands but does look like something we've seen from several other functional brands out of Europe.
ProBrands Break Bite is a Kit Kat-like snack with thin layers of crispy wafer and chocolate all wrapped in solid, realistic chocolate. The product tips the scales at a bite-sized 21.5g with no added sugar and a moderate amount of protein. Looking at pictures, Break Bite appears to be very similar to other Kit Kat-like protein snacks spread across Europe, including Novo Nutrition's Protein Break and Got7 Nutrition's amazing Bahia Bar.
We're not sure if ProBrands Break Bite and those similar-looking products are identical, only that they have the same sort of size, highlights, build, and appearance. Either way, those of you in Sweden can now grab the latest enjoyable protein treat from the ever-expanding ProBrands at COOP and ICA, the latter of which has a huge 1,300 or so locations across the country.