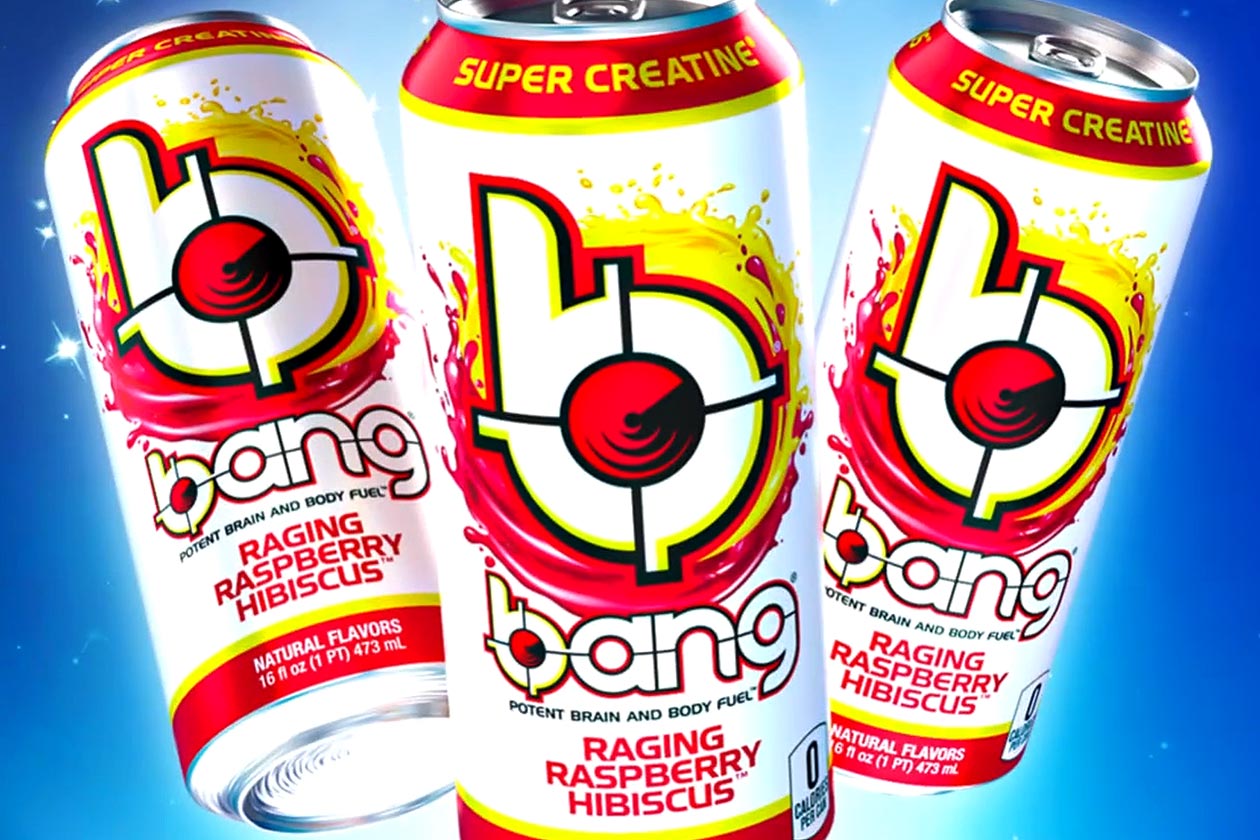 The latest and 41st flavor of the hugely popular and high-powered Bang Energy drink is here, and it's actually something fans of the brand may already be familiar with. Vooz is a beverage recently released by the makers of Bang Energy that's more about hydration and performance than caffeine-driven energy, and it launched in four flavors, including Raging Raspberry Hibiscus.
It is that refreshing raspberry-themed flavor Raging Raspberry Hibiscus that is now available for the Bang Energy drink. We imagine the taste of the Bang version is similar or at least in the same area as the original Vooz, promising a blend of sweet raspberry and fragrant hibiscus. The product has all of the usual Bang features, including 300mg of caffeine for energy and zero calories.
The official Bang online store is one of the first places stocking the new Raging Raspberry Hibiscus Bang Energy drink at its usual price of $26.99 for a case of a dozen cans.