Mainstream supplement company RSP Nutrition has launched an all-new, daily multivitamin formula named Active Multi, featuring a variety of vitamins and minerals for general health and wellness. The product is a bit on the premium side as it does have some extra features, and it is made from fermented whole foods, making the vitamins and minerals easier to digest and absorb.
We've added the full facts panel for RSP Nutrition's Active Multi in the image below, where you can see the exact dose of each of the supplement's key ingredients, including those extra features. Alongside the full spectrum of vitamins and minerals, the brand has thrown in an extremely light 80mg blend for energy and stress, made up of the likes of ashwagandha and cordyceps, with probiotics and digestive enzymes in there as well.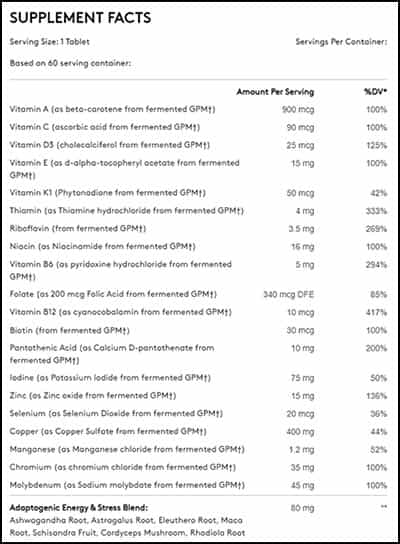 The whole-food approach to the multivitamin is something we've seen from other brands, although it's still intriguing each time we come across it as it's certainly rare. You can pick up Active Multi directly from RSP Nutrition's website at a reasonable $24.97, and that is for a bottle of 45 servings, so if you use it as directed at one a day, it'll supply you for one and a half months.