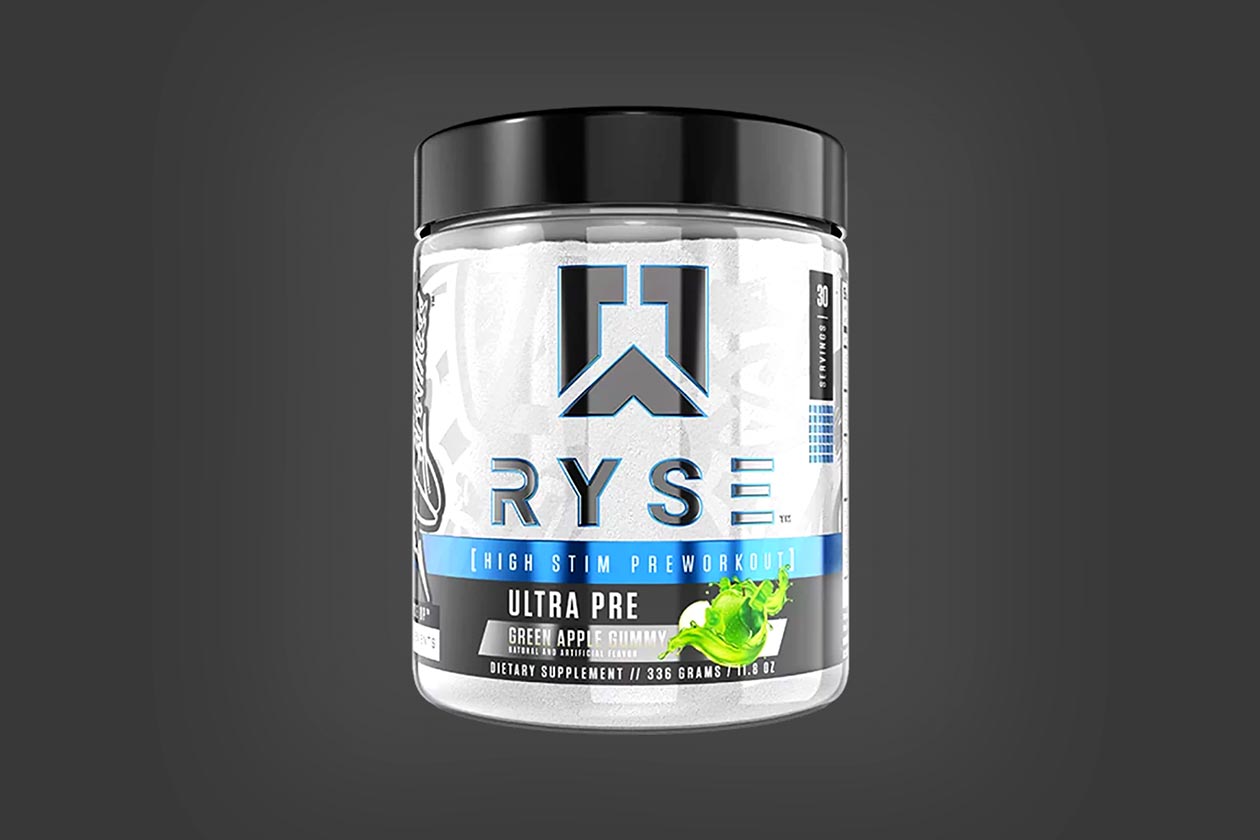 RYSE is one of the rare supplement companies that has more than one stimulant-powered pre-workout; in fact, it has four, each with its own purpose, focus, and balance of benefits. There is the original RYSE Pre-Workout, the Project Blackout Pre-Workout, Loaded Pre, the top-rated Godzilla Pre-Workout, and actually five if you count the RTD version of its Project Blackout Pre-Workout.
There is actually one other pre-workout out in the world from the fast-growing RYSE, although you won't find it in the US. Down under in Australia and New Zealand, there is RYSE Ultra Pre. It has some ingredients from those other products, although altogether, it is a different pre-workout, which, again, we can currently only find available in Australia and New Zealand.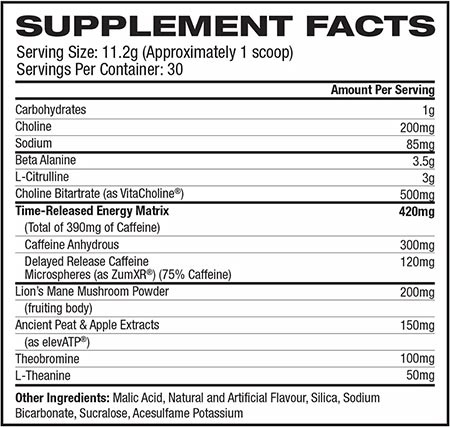 RYSE Ultra Pre is a balanced pre-workout, packing ingredients like 3g of citrulline, 3.5g of beta-alanine, and 150mg of premium elevATP to power muscle pumps and performance. You can see the supplement's facts panel above, where you also get compounds for energy and focus, such as 200mg of lion's mane, VitaCholine, and two sources of caffeine, including ZumXR delayed-release caffeine.
You can find RYSE Ultra Pre in several different stores and stockists across Australia and New Zealand, including one of our favorites in Australia, Massive Joes. Through the reputable retailer, you can get the balanced pre-workout Ultra Pre at $69.95 (49.65 USD) for a tub of 30 full servings in three different flavors, Green Apple Gummy, Mango, and Strawberry Kiwi.