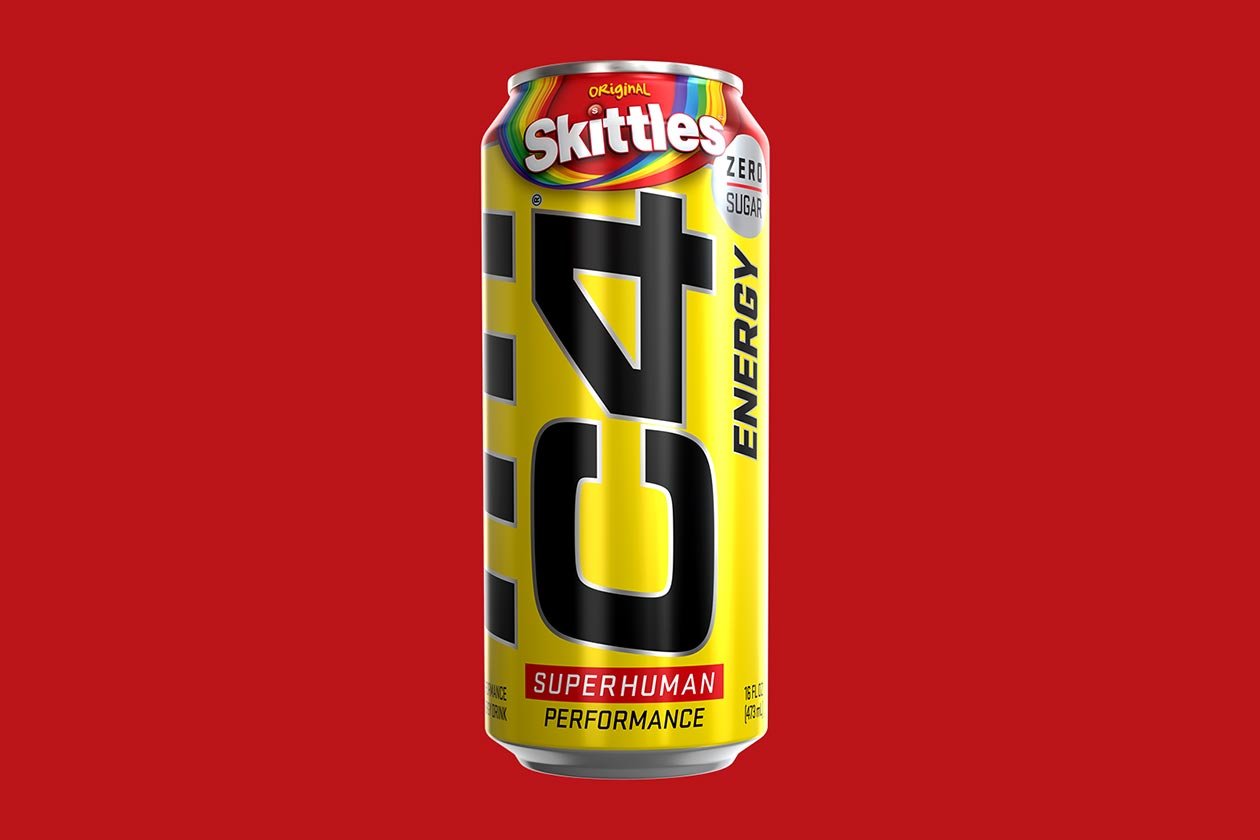 Cellucor and its flagship energy drink C4 Energy made a massive amount of noise when it launched its first authentic collaboration last year with four different Starburst flavors; Strawberry, Orange, Cherry, and Lemon. The beverage is now about to make a whole bunch of noise all over again with its second candy flavor collaboration as it is just as, if not more fun and exciting as the first.
Cellucor has partnered with the legendary rainbow candy Skittles for an authentic Skittles C4 Energy drink. It combines all of the great energy and performance benefits of the beverage with that familiar sweet taste of Skittles. The product still has zero sugar and no calories, alongside its main ingredients, CarnoSyn beta-alanine, BetaPower betaine, citrulline, and a reliable 200mg of caffeine.
The Skittles C4 Energy drink will be available for purchase from many different retailers eventually, including the likes of the Vitamin Shoppe; however, one of the first to stock it is the supplement store XN Supps. You can grab the product straight from its website in individual cans at $3 each, or add 12 cans to your cart and get 30% discount, bringing it down to $24.96 for a case.