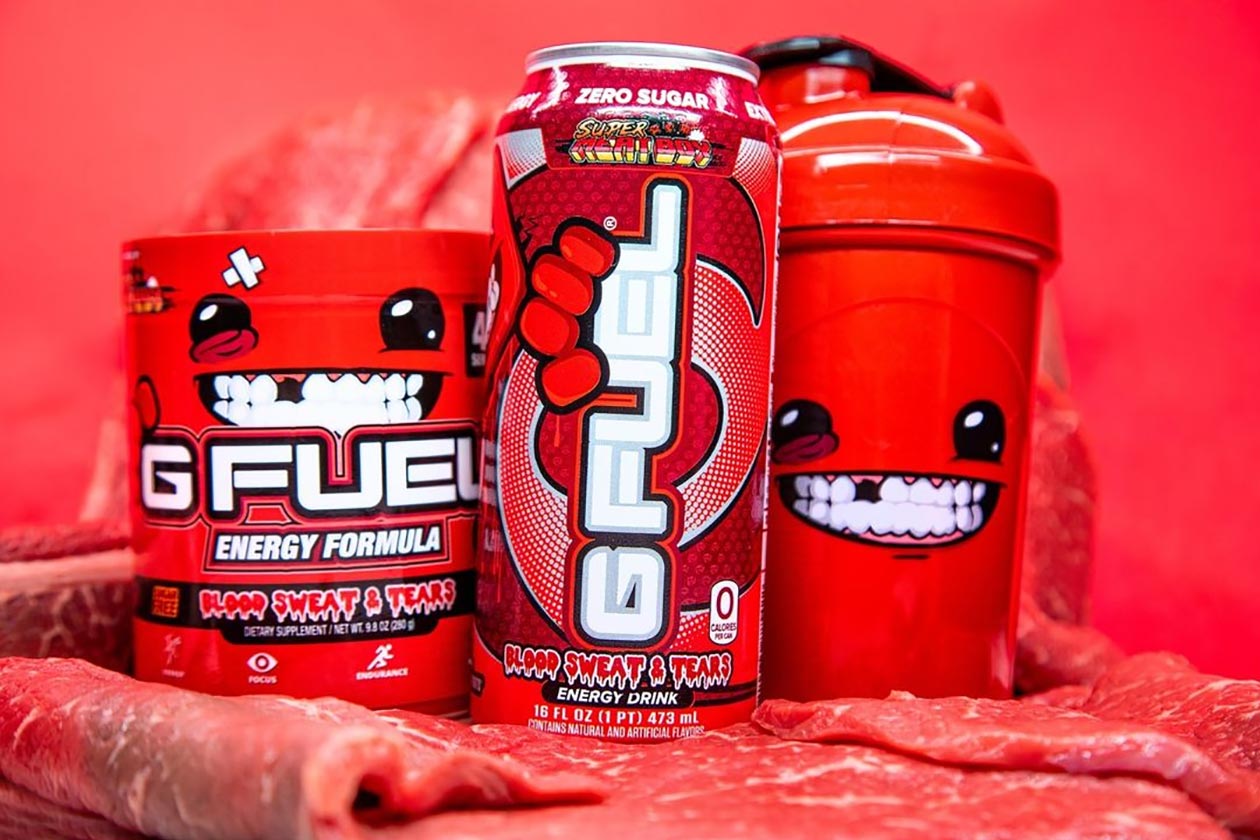 Around Christmas, the gaming supplement category leader, G Fuel, announced a creative new flavor collaboration put together in partnership with the video game Super Meat Boy. It was an extremely unique and intriguing flavor called Blood, Sweat and Tears, specifically for the G Fuel energy drink, with the brand describing the taste as hot cinnamon candy.
Another interesting part of G Fuel and Super Meat Boy's Blood, Sweat and Tears collaboration is it's exclusive to the specialist computer retailer Micro Center. It's since been confirmed that like the many flavors G Fuel pumps out every month, Blood, Sweat and Tears has been produced for both the brand's beverage and its flagship, self-titled supplement.
Like the energy drink, G Fuel's Blood, Sweat and Tears supplement is exclusive to Micro Center in special edition Collector's Boxes that come with a tub and matching Super Meat Boy shaker. The brand has said both of its collaborations are rolling out to all 25 Micro Center locations, spread across 16 states, and it is in-store only; you won't find it on its website.