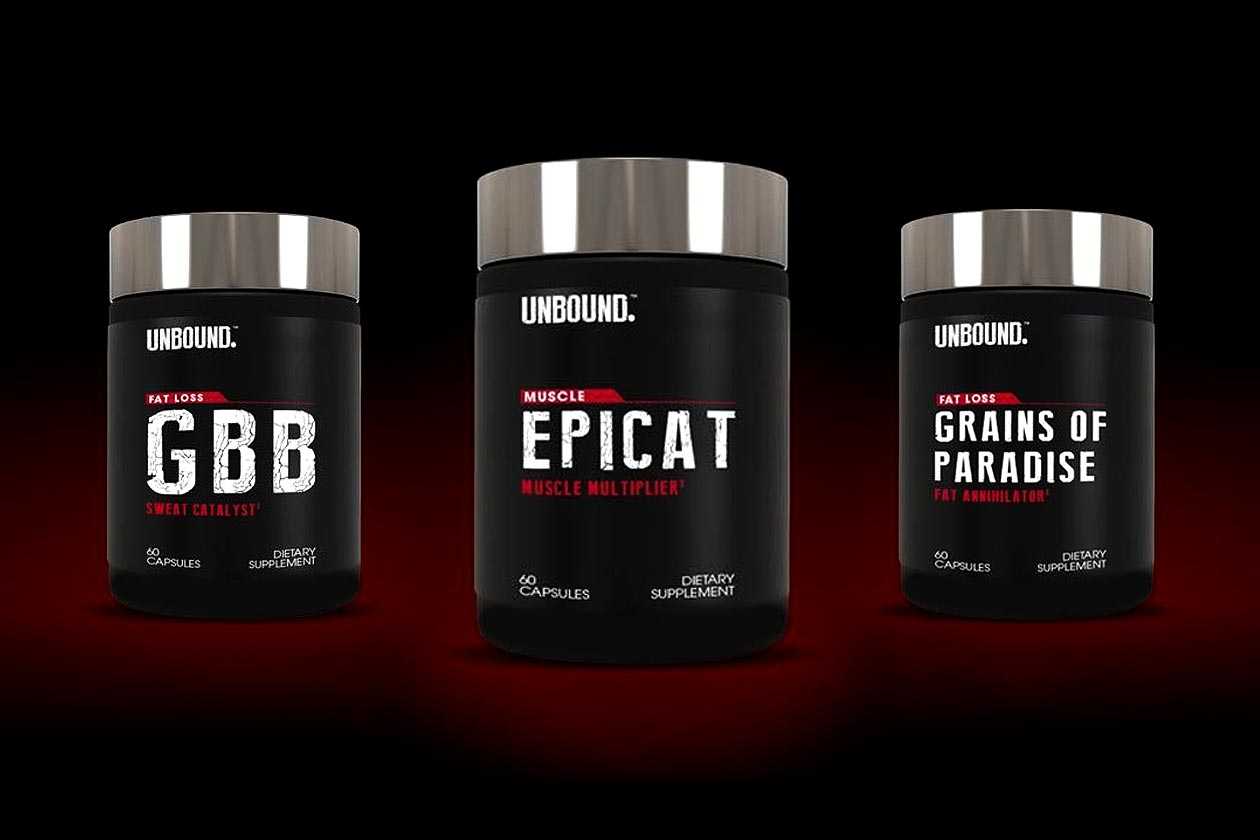 Unbound Supplements currently has only advanced, complex products in its lineup, from the, packed out stackable pre-workouts Unload and Unbent to the premium muscle builder BYLD. Sometime soon, the reputable brand and winner of our Newcomer Of The Year award for 2021 is coming out with three much more straightforward supplements named after their main ingredient.
The products on the way from Unbound Supplements are GBB, Grains Of Paradise, and the epicatechin-based Epicat. They come in capsule format, and while we don't know their individual dosages, you know the brand will be on point in that area. Interestingly, all of those ingredients are already in Unbound products, with GBB and grains of paradise in Unlock and epicatechin in BYLT.
The upcoming more straightforward items will be a nice addition to the Unbound Supplements catalog and a great offering to those that prefer standalone products as those ingredients are not commonly sold by themselves. At the moment, the brand is just saying GBB, Grains Of Paradise, and Epicat are coming soon, so be sure to stay tuned for more information and updates.