Jan 3rd, 2022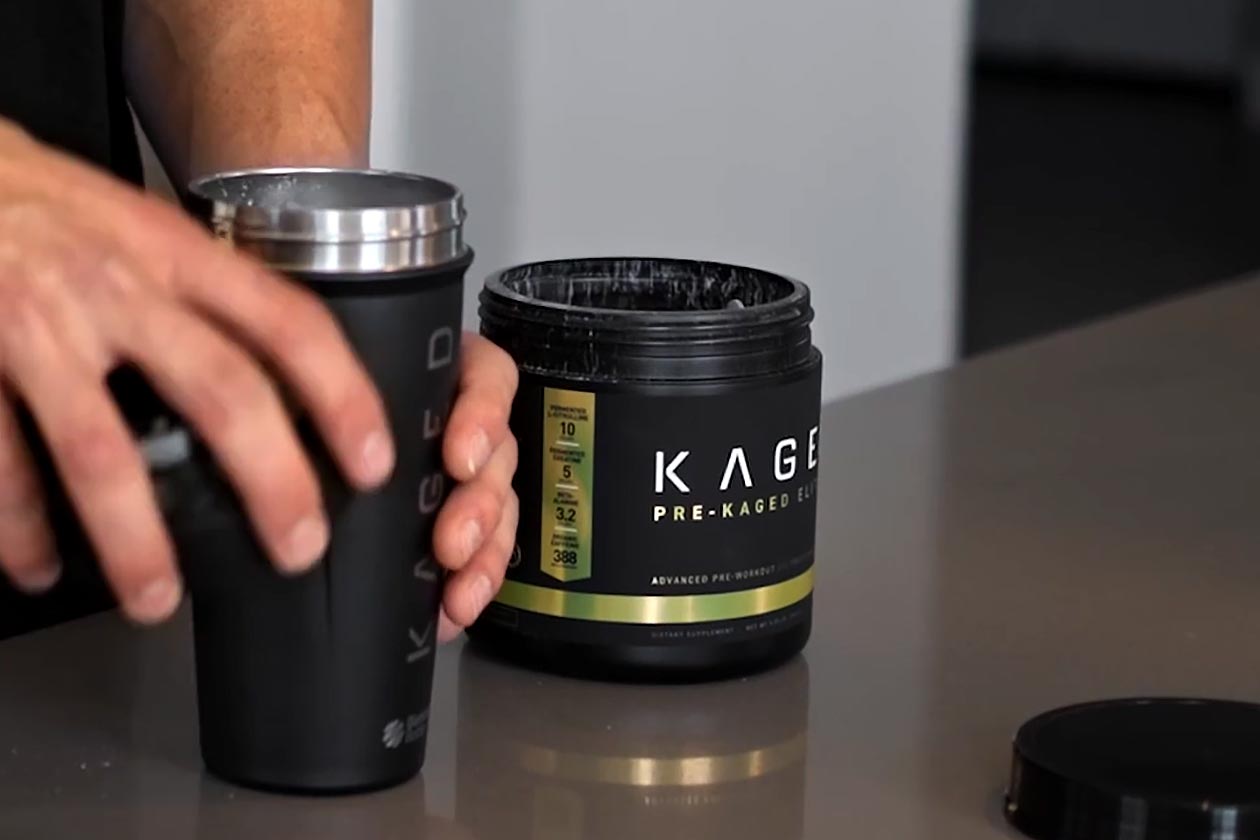 The packed-out premium pre-workout Pre-Kaged Elite from Kaged Muscle or now more simply known as Kaged has finally arrived after being previewed two months ago in November. The supplement is the brand's most advanced pre-workout to date, beyond its original competitor Pre-Kaged and the similar but simpler and more cost-effective Pre-Kaged Sport.
Pre-Kaged Elite is loaded with well-dosed ingredients, including a huge 10g of pure citrulline to power muscle pumps, 2g of NO3-T creatine nitrate, AlphaSize alpha-GPC, CreaClear creatine, and a reliable 388mg of caffeine from PurCaf and AmaTea. As mentioned, you can now purchase the product with the first place stocking it, being the brand's online store at kaged.com.
As previously confirmed, the price of Kaged's premium pre-workout Pre-Kaged Elite is $54.99 for a tub of 20 full servings in your choice of Strawberry Lemonade and Fruit Punch flavors. You can, however, bring that down by 15% using our Stack3d Insider coupon code, taking it from $54.99 to a competitive $46.75, which is around most other premium pre-workouts.