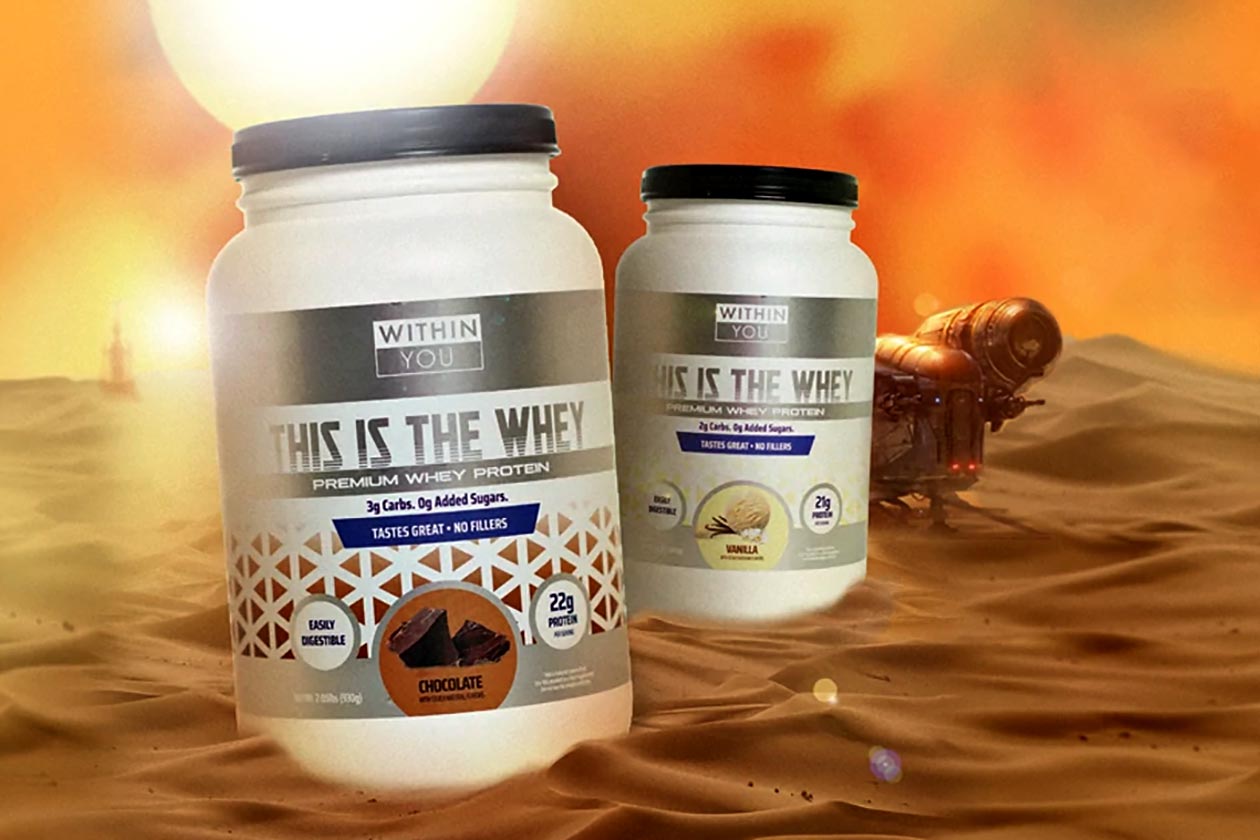 Mark Bell, the creator of the Sling Shot, came out with one of the more unique protein powders we'd seen in a while in 2021, with the organ meats supplement Steak Shake. The product brings together egg white, whole egg, beef isolate, and hydrolyzed collagen to provide a good amount of protein, plus it has a beef organ blend featuring dissected kidney, liver, heart, pancreas, and spleen powder.
Mark Bell now has a slightly more traditional protein powder available through his Sling Shot online store, introducing This Is The Whey, under the brand Within You. As mentioned, This Is They Whey is a much more typical supplement, relying on a blend of hydrolyzed whey and egg white to provide 21 to 22g of protein per serving, alongside 2 to 3g of carbohydrates, 1.5g of fat, and 100 to 110 calories.
As you could probably tell by its promotional graphics, the name of Mark Bell and Within You's This Is The Whey takes inspiration from the Star Wars Series The Mandalorian and its signature saying, "This is the way". You can grab the protein powder from the Sling Shot website at a relatively high $54.95 for a tub of 30 servings in two traditional flavors in Chocolate and Vanilla, both with no added sugar.