Jan 4th, 2022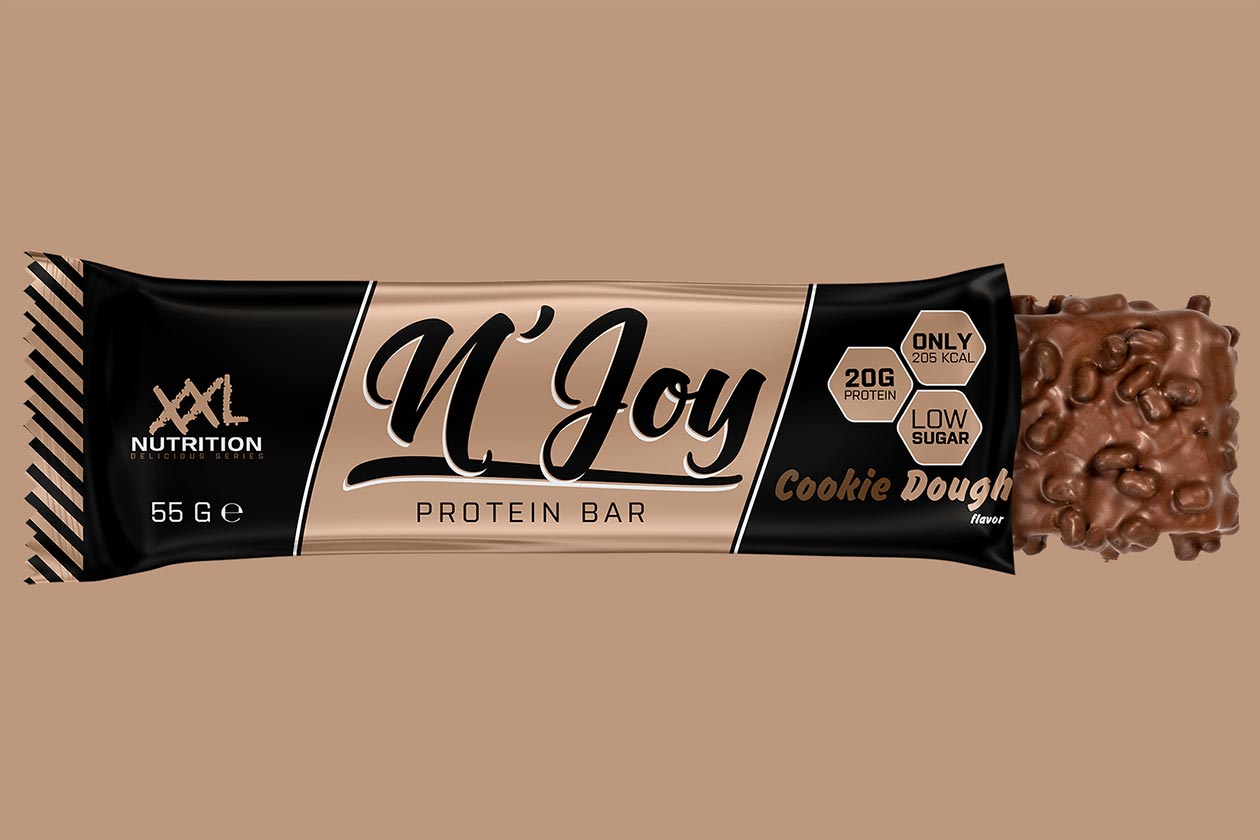 Last year, the ever-expanding supplement retailer and brand XXL Nutrition, over in Europe, more than doubled the size of its menu for its tasty, candy bar-style snack, the N'Joy Protein Bar. The product landed three new options to go alongside its original two with Chocolate Coconut, Peanut Butter Caramel, and a more classic Cookies 'N Cream.
XXL Nutrition has just added another taste to the menu of its N'Joy Protein Bar, officially tripling the flavors it has to choose from in under a year. Number six for the high-protein snack is similar to Cookies 'N Cream with that cookie theme in Cookie Dough. The product is already available from XXL's website, currently only in boxes at €26.95 (30.41 USD).
The nutrition profile of XXL Nutrition's Cookie Dough N'Joy Protein Bar are, of course, much the same as its other flavors with 20g of protein per bar, 17g of carbohydrates, a light 1.4g of sugar, 8.2g of fat, and a calorie count of 204.