The fourth and final supplement in AP Regimen's upcoming Prime Series belongs to the amino category, like Prime EAA, although this one is a little more advanced. BCAA Intra is the name of the brand's other Prime product, which features only the three all-important BCAAs — leucine, isoleucine, and valine — not all nine EAAs like you get in Prime EAA.
As mentioned, AP Regimen's Intra BCAA is a bit more complex compared to Prime EAA, as while the BCAAs are a key feature, that's is not all you get with the supplement. The rising brand has also thrown in arginine, taurine, and glutamine to help power you through your workout, and coconut water with premium electrolytes to support hydration and performance.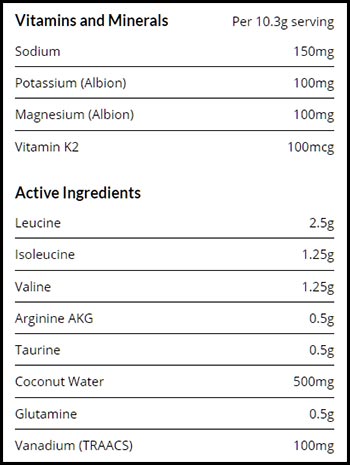 Despite the differences between the two, Prime EAA being a simpler full-spectrum EAA for any time of day, and Intra BCAA designed for use during your workout, they're both launching at the same price of $29.99. You do get the same 30 servings per tub in Intra BCAA and all of the same flavors to choose from, in Tropical Punch, Blue Razz, and Lemon Lime.