Legacy Pump is the other half of AP Regimen's promising new Legacy Series, a more advanced family of supplements compared to everything else it currently has in its catalog. Legacy Pump can be used together with Legacy Pre-Workout for a complete pre-workout stack, or by itself to increase and enhance muscle pumps while you exercise, with all of its ingredients included for that purpose.
Legacy Pump formula
AP Regimen's Legacy Pump has some crossover ingredients with Legacy Pre-Workout, although as mentioned, the products are designed for use alongside one another, so they're all complimenting dosages. For example betaine anhydrous and NO3-T betaine nitrate are in both Legacy Series supplements, but you can still stack them for solid combined amounts of 5.5g of betaine and 3g of betaine nitrate.
To further power muscle pumps, AP Regimen's Legacy Pump has a gram each of taurine and agmatine, 4g of pure citrulline, and the premium ingredients, 254mg of VasoDrive-AP and half a gram of the new Hyperox fenugreek extract to extend nitric oxide signalling, once again, to increase muscle pumps. To top it all off, the brand has also thrown in AstraGin to improve absorption of the formula.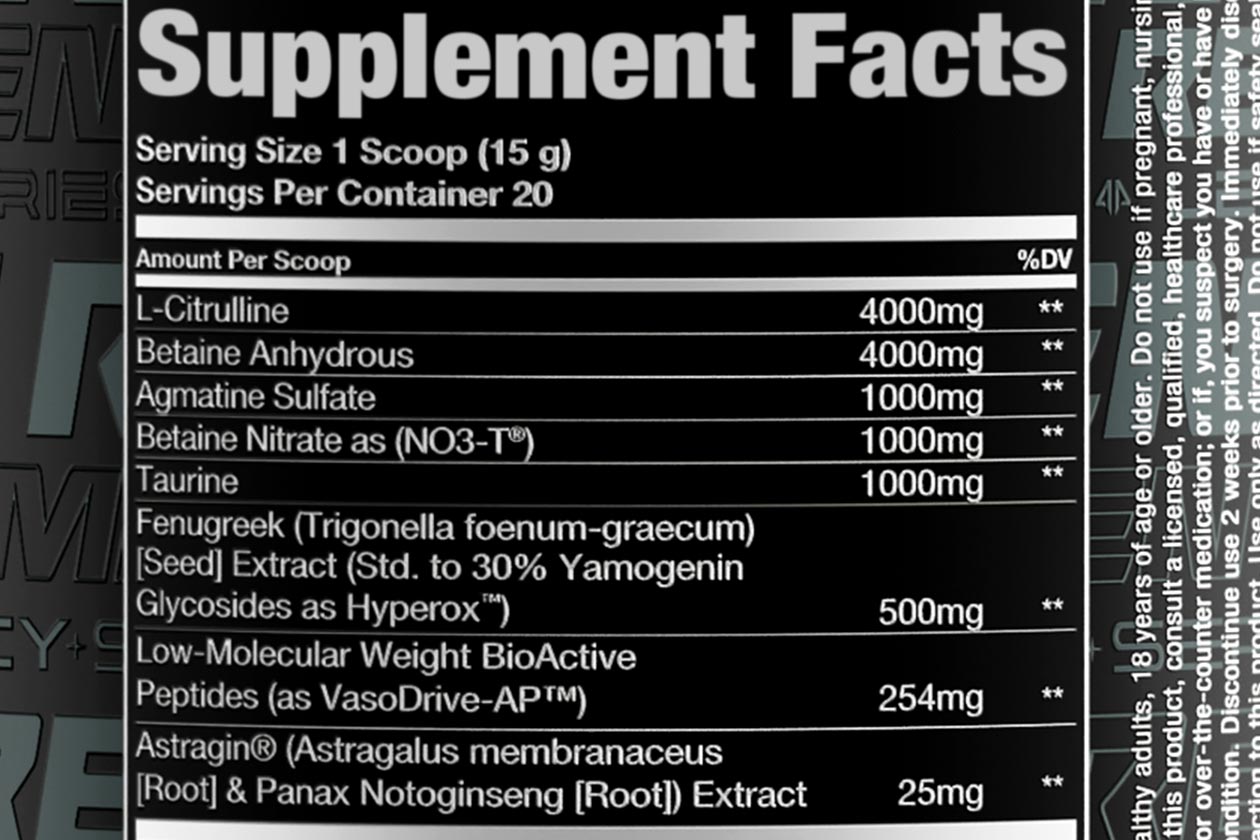 AP Regimen has certainly done a good job formulating Legacy Pump primarily for its title benefit of pumps. While stimulant-free pre-workouts are somewhat common, more often than not brands combine pump ingredients with a bit of performance and focus. While that does make the product more well-rounded, you don't get as much for your money if a pre-workout purely for pumps is what you're after.
Pre-order this Friday
Legacy Pump will be available for pre-order directly from AP Regimen's online store at the end of the week alongside Legacy Pre-Workout, in a few flavors, one of those being a citrusy Lemon Drop. Legacy Pump is going to be $44.99 for a tub of 20 servings, $5 lower than Legacy Pre-Workout, or you can grab it in the brand's Legacy Stack, which will be a combined $80 for the two supplements.