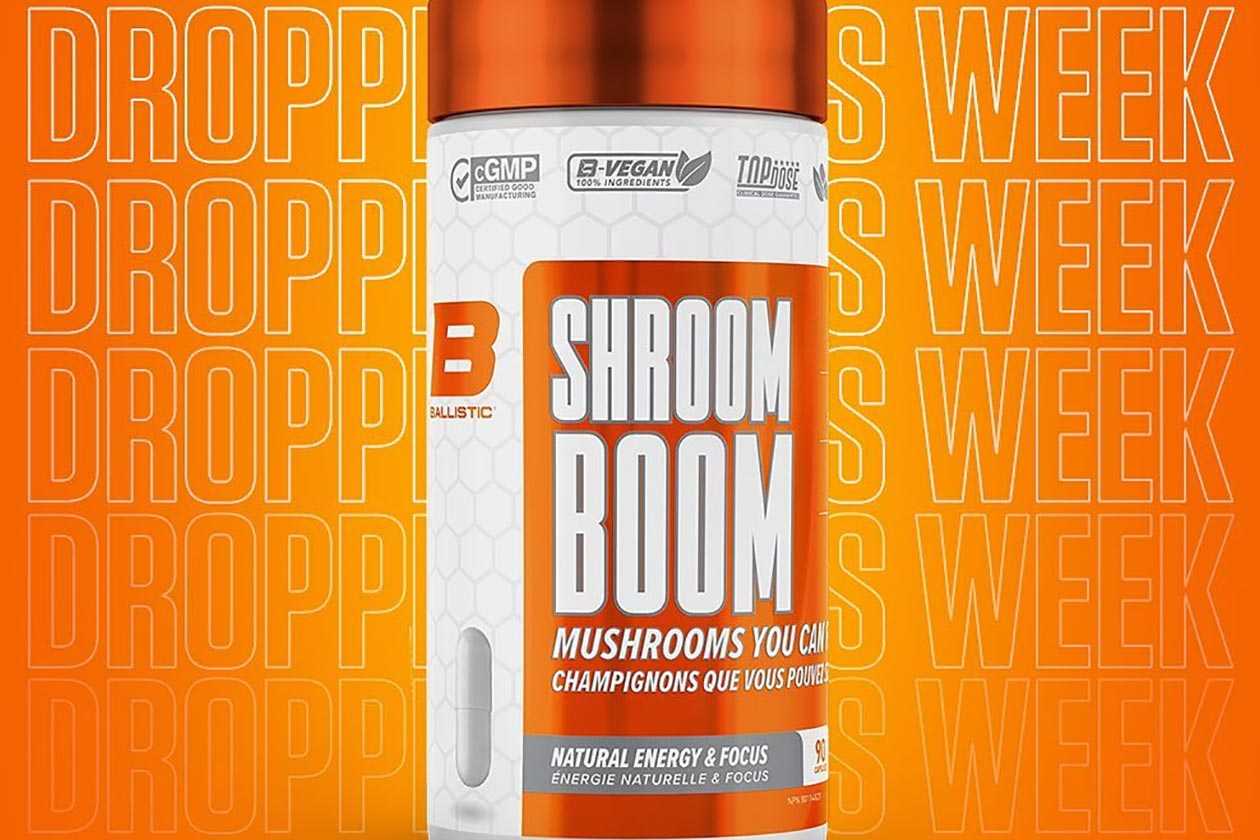 Ballistic Labs pumped out a handful of fun and creative sports nutrition supplements in the early months of 2021, including the protein powder Brotein and the rather unique pre-workout Dry Scoop. The Canadian brand is back this year with another intriguing new product by the name of Shroom Boom created to help improve energy and enhance mental focus.
Shroom Boom is a mushroom extract-based nootropic from Ballistic Labs with a full serving featuring a combined 1.75g of the mushrooms cordyceps, lion's mane, chaga, and reishi. You can see the fully transparent individual dose of each of those four mushrooms in Shroom Boom's facts panel below, where you'll also notice there is a bit more to the supplement.
Alongside the handful of mushrooms, Shroom Boom has its energy-enhancing portion made up of huperzine A and three different sources of caffeine, coming together to provide around 170mg of total caffeine. Shroom Boom is essentially an energizing nootropic product, although the fact it relies primarily on mushrooms for its focus benefits does set it apart.
Ballistic Labs is planning to launch its all-new, mushroom-powered Shroom Boom in its home country of Canada at the end of the week on Friday with a full-size bottle of 30 three-capsule servings.