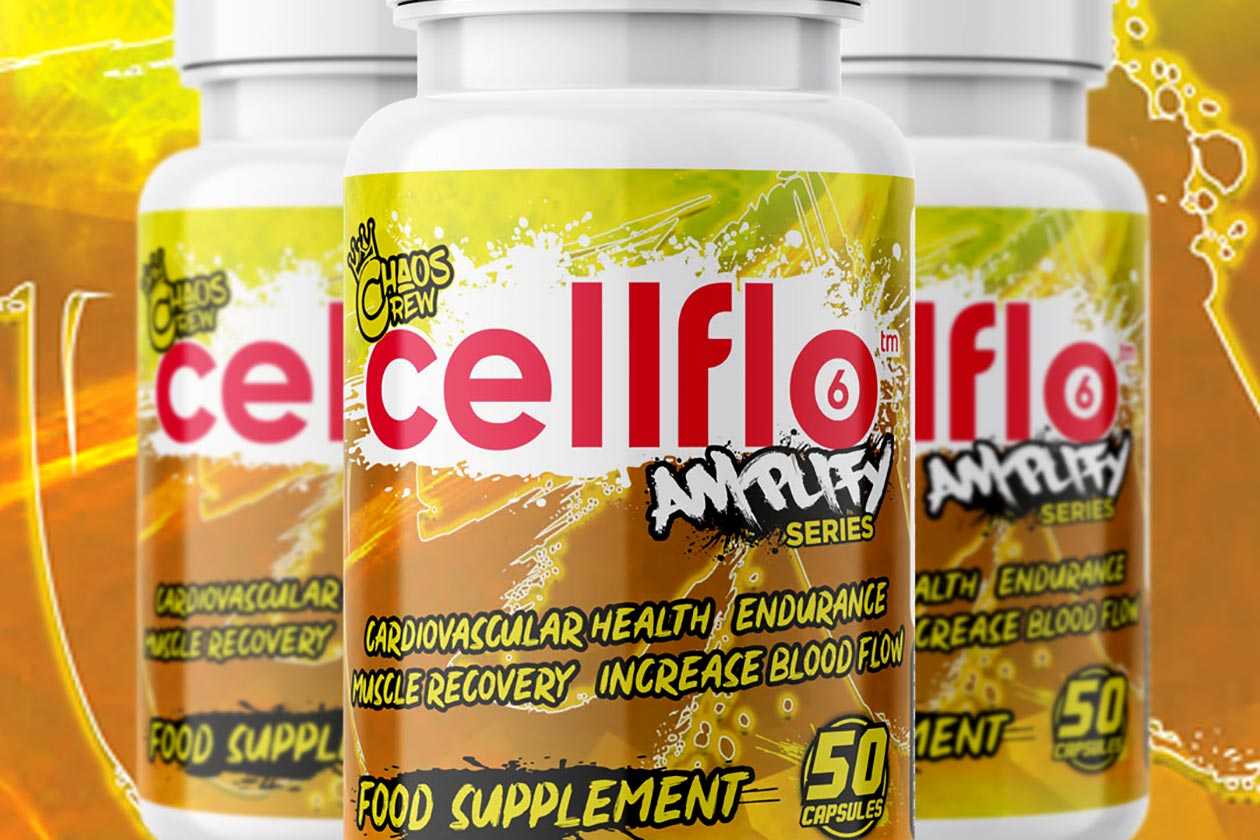 CellFlo6 is a still relatively new ingredient, promoting benefits such as improved blood flow for better pumps and recovery. There are a few brands that have already put it to good use including We Go Home, HR Labs in RideOn, and Apollon Nutrition's Bloody Hell. Chaos Crew also recently revealed its upcoming supplement Natty stack, uniquely combining Cellflo6 with Brainberry and the muscle builder turkesterone.
It turns out, Natty Stack isn't the only product Chaos Crew is utilizing Cellflo6 in. Both revealed and released today, from the UK company, is a supplement purely named Cellflo6, featuring the title ingredient in capsule format and nothing else. It is the first standalone Cellflo6 product we know of and the first entry in the brand's equally new Amplify Series, a line of premium single ingredient formulas to "Amplify" your workout.
Chaos Crew promises more supplements are coming for the Amplify Series, so while Cellflo6 is the only one available at the moment, that won't be the case for long. As mentioned, the product has been revealed and released to this week, and you can now purchase the appropriately named Cellflo6 through the brand's online store, at £19.99 (27.19 USD) for a bottle of 25 servings, each with half a gram of Cellflo6.