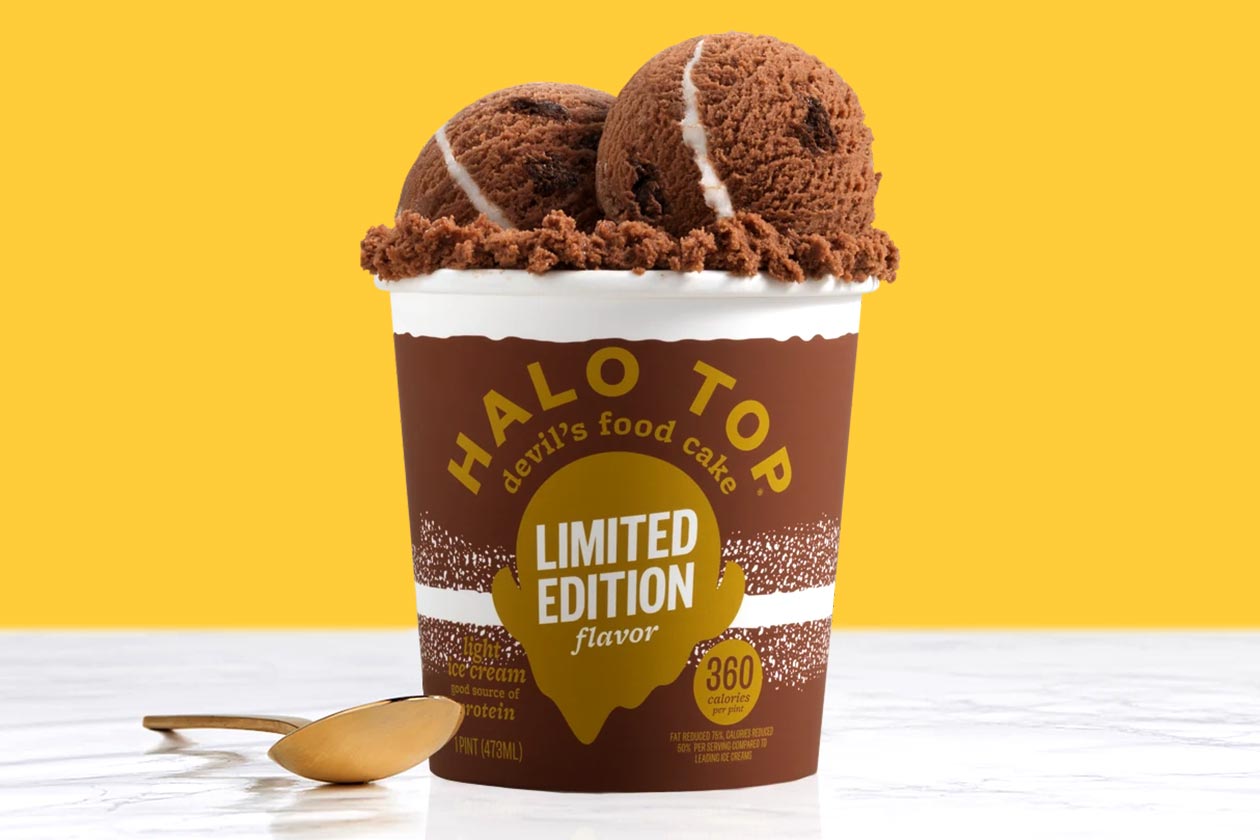 With Valentine's Day right around the corner, exactly one week from today, Halo Top has released a limited-time, special edition flavor of its signature high-protein, lower calorie ice cream. The flavor is not a seasonal or previously available flavor making a return; it is indeed completely new, and judging by the brand's pictures and description, it will be quite a delicious experience.
Halo Top has created a Devil's Food Cake flavor, featuring rich chocolate ice cream with a swirl of white icing and pieces of chocolate cake throughout. The mouthwatering creation from the frozen functional brand packs 19g of protein per pint alongside a sizeable 69g of carbohydrates with almost half of that sugar at 31g, 10g of fat, for a fairly typical Halo Top calorie count of 360.
The Devil's Food Cake Halo Top ice cream is available now in the frozen aisle of supermarkets across the country, and once again, it is a limited-time launch, expected to be around through until the end of April.